Flashes and Specks

by Mark Pogodzinski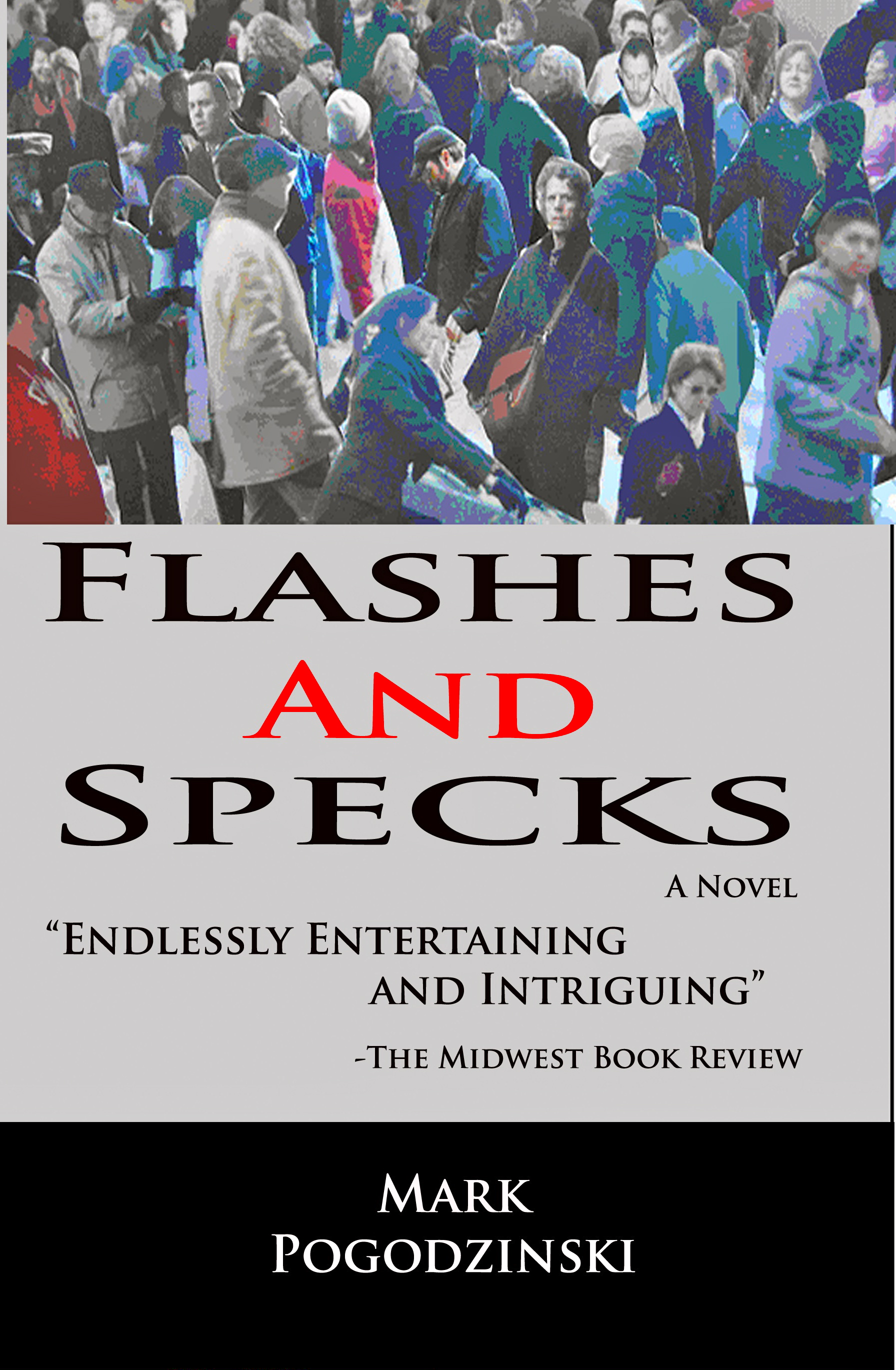 Price: $12.95

Tag Line: Math, Madness and The End of the World.
This is the story of Henry Kent, father, husband, teacher, and would be superhero. Henry's son is building a city out of milk cartons in the basement. Henry's wife has returned with a message from The Pastor, God is angry. Henry's friend knows the date of the end of the world. Henry's students are being tortured, but only the bullies. And then there's Henry, trying to hold it all together in the face of madness, torture and the end of the world.
"Evocative and compelling." - Trident Media Group
"This book will lure the reader in…" -Michele Tater, Review the Book
"Truly unique and intriguing book…" - April Sullivan, Reader Views
"Mesmerizing, unforgettable and totally unique…" -Bettie Corbin Tucker, IP Book Reviews
"Unique and very highly recommended…" -Micah Andrews, Mid-West Book Review
"Fast paced…Truly thought-provoking." - Kam Aures, Rebecca's Reads
5 Stars From Barnes and Noble
5 Stars From Amazon.com
<<<>>><<<>>><<<>>><<<>>><<<>>><<<>>><<<>>><<<>>><<<>>><<<>>><<<>>><<<>>>

Diamonds in the Rough

by Joe Kirchmyer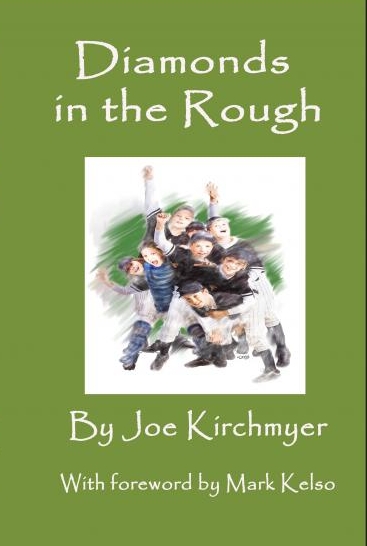 Price: $10.95

From the Introduction:

Make no mistake about it, I love sports.
My lifetime of sporting memories dates back to when I was just five years old and joined my first baseball and bowling leagues. Having two older brothers (and later, a younger one) and a neighborhood full of kids helped me to develop my athletic skills rather quickly. We grew up in a modest Western New York neighborhood bordered by fields. One year, all of the neighbors got together and cleared a portion of the overgrown field behind our homes to make a playable baseball diamond, football field and even a hockey pond for the neighborhood kids and families to enjoy. It was a scene straight out of a Norman Rockwell painting, one that was repeated for many, many years.
I enjoyed our homemade facilities nearly every day, having only to jump the chain-link fence in our back yard to get to them.
If I recall correctly, I've participated in not only countless baseball and bowling leagues, but football, basketball, tennis, racquetball, broomball, soccer, softball, volleyball, floor hockey and roller hockey as well. And then there were the individual sports like judo, swimming and even gymnastics. Fishing was also a favorite pastime from a very early age and still is today.
I've played, I've coached and I've watched. And I've remembered. And now, I've gone deep inside my mind to bring you the best of nearly 50 years of memories. I hope you enjoy reading this compilation of humorous and sometimes uplifting short stories half as much as I've enjoyed living them and writing about them.
This book is dedicated to my wife, Maureen, who supports all of my crazy ideas whatever they may be, like writing a book. Actually, Maureen always says I could have written Marley & Me. I guess I could still do that, but it would be called Rudy & Me ... and I'd be sued. You'll read more about the adventures of Rudy, our beloved Golden Retriever, later.
And to my son, Andrew, and daughter Lauren. Until you have kids of your own, you'll have no idea how proud I am of both of you. Continue to aim high and be the amazing people that you are. And to my brothers, Bill, Mark and Jeff, who share my love for sports and, for some unknown reason, the New York Mets (some sort of birth defect, I suspect). And to my parents, Bill and Lucy, who raised four crazy little boys and somehow turned us into pretty good men. My dad died far too young at the age of 54, but I'll always remember him for never saying no to a game of catch in the yard or a hike through the fields behind our house. To this day Mom is always there for us, no matter what we need.
To my friends mentioned throughout this book ... I hope you take everything in the good humor that it was intended. If not, write your own book! Special thanks to my good friends Scott Webb who illustrated the cover, and Pat Klinck for his editing work.
And finally, to my former colleagues in the old Creative Services Department of The Buffalo News, especially fellow authors Lyndsey D'Arcangelo and Maria Pascucci, for reminding me that it's never too late to chase your dreams!

<<<>>><<<>>><<<>>><<<>>><<<>>><<<>>><<<>>><<<>>><<<>>><<<>>><<<>>><<<>>><<<>>><<
How to Tame a Macker

written by Mark Privateer and illustrated by Nicole Haberer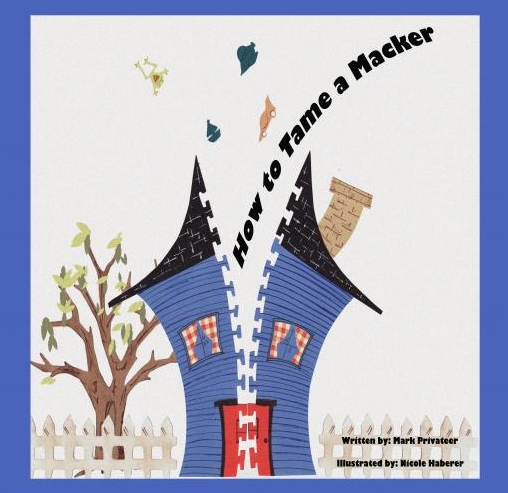 Price: $6.95
Suitable for ages 1 year and up,
How to Tame a Macker
is the tale of one boy's attempt to control his younger brother. Fully illustrated, it's a charming tale of destruction and nap time. Be Careful! The Macker is on the loose and nothing is safe.
<<<>>><<<>>><<<>>><<<>>><<<>>><<<>>><<<>>><<<>>><<<>>><<<>>><<<>>><<<>>><<<>>><<<>

Broken and Profane
by Jeff Schober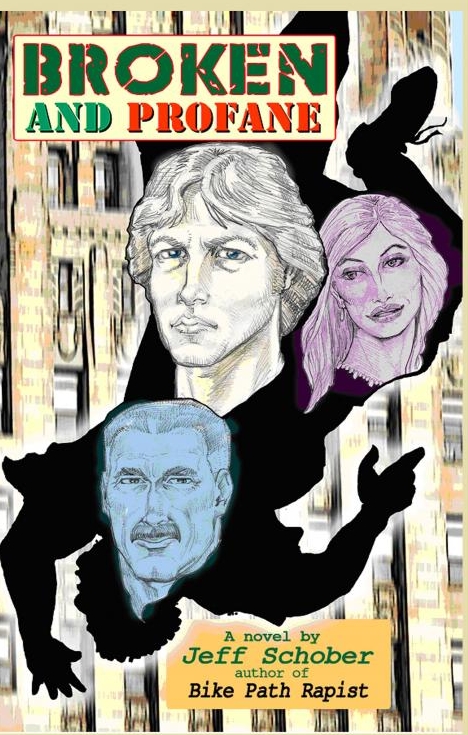 Price: $12.95
Buffalo, New York, in the fall of 1980: a white supremacist embarks on a killing spree, targeting black people… one every day. Hi sfirst murder- from City Hall's balcony twenty-eight stories high- becomes his signature. The case is assigned to Mark Bennett, a new detective whose father was a police legend. Ken Connell, the department's star investigator, is angry to learn he is passed over. Bennett owns a pedigree, but lacks experience solving homicides. Bennett grapples with secrets: conversations with his dead father and a burgeoning affair he must keep quiet, because Allison is separating from a husband who doesn't want her to leave: Ken Connell. Bobby Bennett, Mark's younger brother, is a rookie patrolman learning the job. His partner is George Pope, a veteran street cop who once paired with Bennett's father. Pope is wise but crusty, determined to mentor a stubborn young man, no matter how much resistance he faces. For several days, victims keep coming. Against a backdrop of crooked cops, drug dealers, prostitutes, transvestites, tension mounts as the net narrows on the killer while Connell learns the truth about his wife's affair. These events converge in a darkened basement with two cops, a killer and three guns trained in different directions. Rich in characterization, Broken and Profane is crime fiction that resonates with authenticity, a taut thriller portraying the underbelly of life and the men who are entrusted with keeping society's order. Jeff Schober is the author of the true crime book Bike Path Rapist with Det. Dennis Delano and the novel Undercurrent.

<<<>>><<<>>><<<>>><<<>>><<<>>><<<>>><<<>>><<<>>><<<>>><<<>>><<<>>><<<>>><<<>>><<<>

Fragments of a Life
by Judith Rucki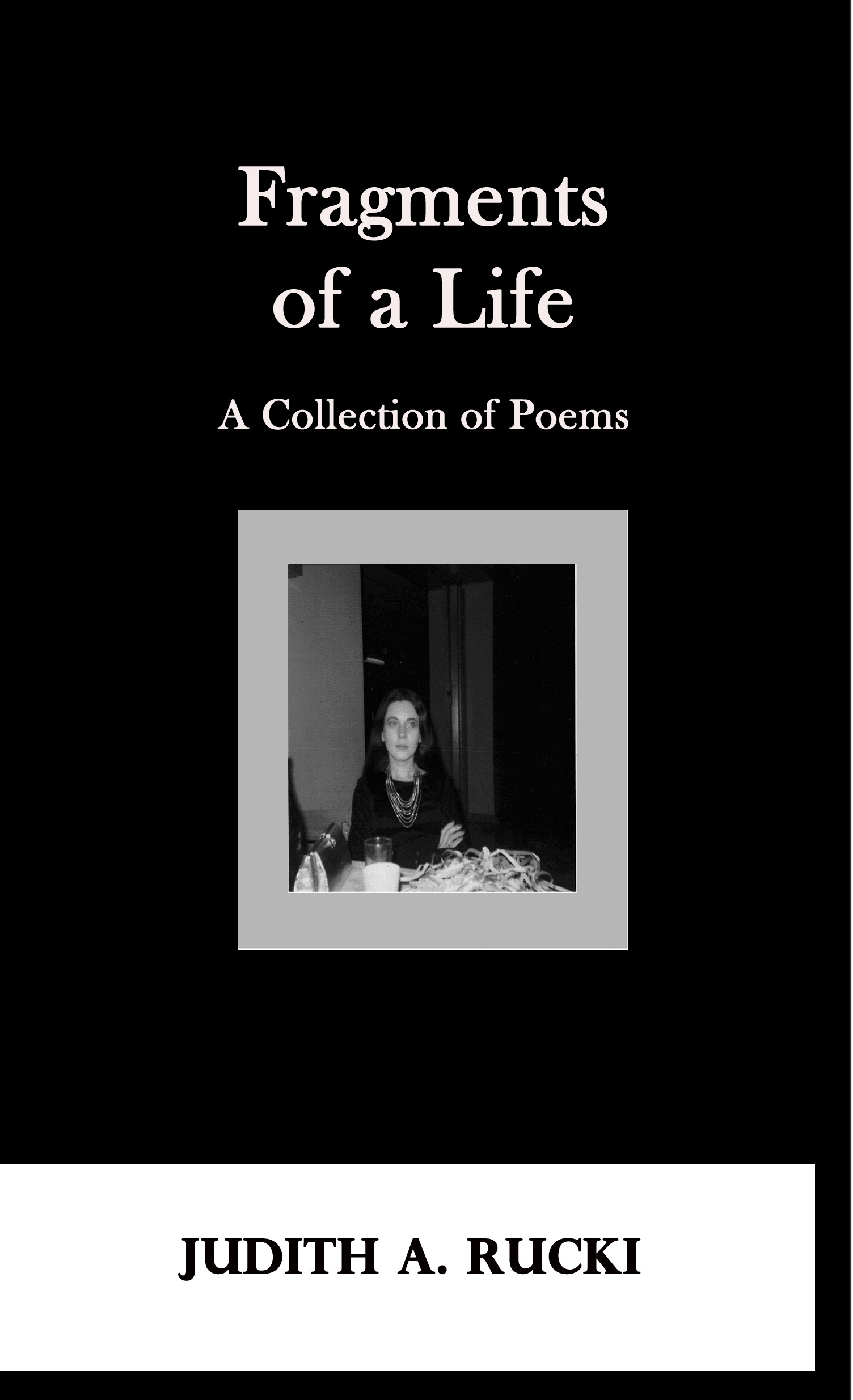 Price: $10.95

The same question inevitably came up in every literature class. "What did the author mean?" That always annoyed me. Yes, sometimes it appeared obvious what the author meant, but do we ever really know? I always preferred the question, "What does this mean to you?" For me, poetry is akin to painting with words. There may be symbolism and deep meaning behind the work. Sometimes it's just something pretty to be enjoyed. The best I can hope is that anyone who reads this small book of poems travels to the place where dreams begin and memories endure.
<<<>>><<<>>><<<>>><<<>>><<<>>><<<>>><<<>>><<<>>><<<>>><<<>><<<>>><<<>>><<<>>><<<>>
Dennis is Different
A Story of Autism and Acceptance
Written by Amanda Dickerman and Illustrated by Sarah Winks-Leo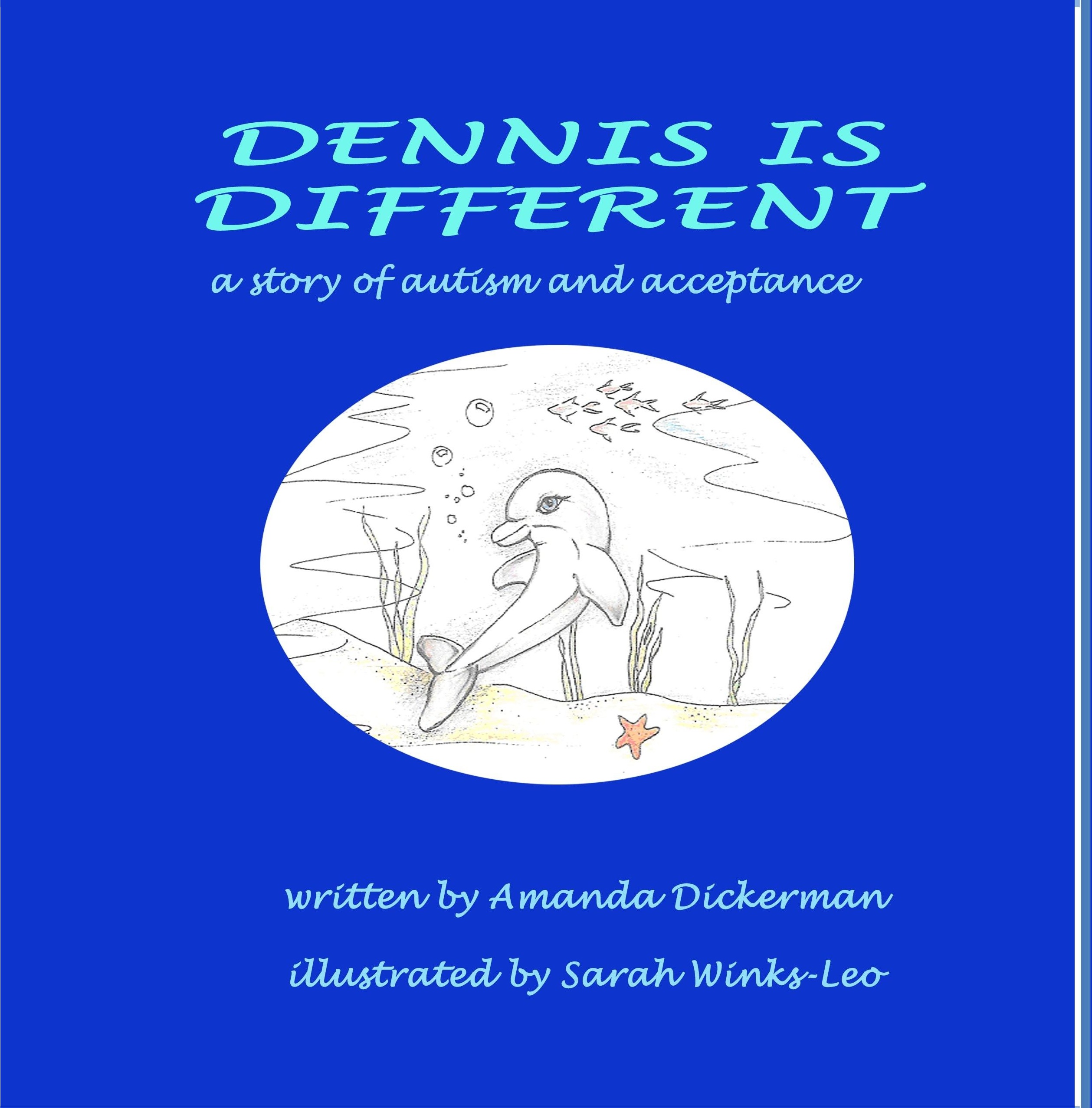 Price: $7.95

Dennis is Different was written to provide parents and teachers with the opportunity to show that children with autism, although a little different, are still children. Educating the young about autism is the best way to eliminate the exclusion some autistic children endure. We are all a little different, but those differences makes us who we are and no one should suffer for being who they are. Just ask Dennis