New Releases
A Spark: The Tim Delaney Story
by John Davidson, With a Foreword by Mark Kelso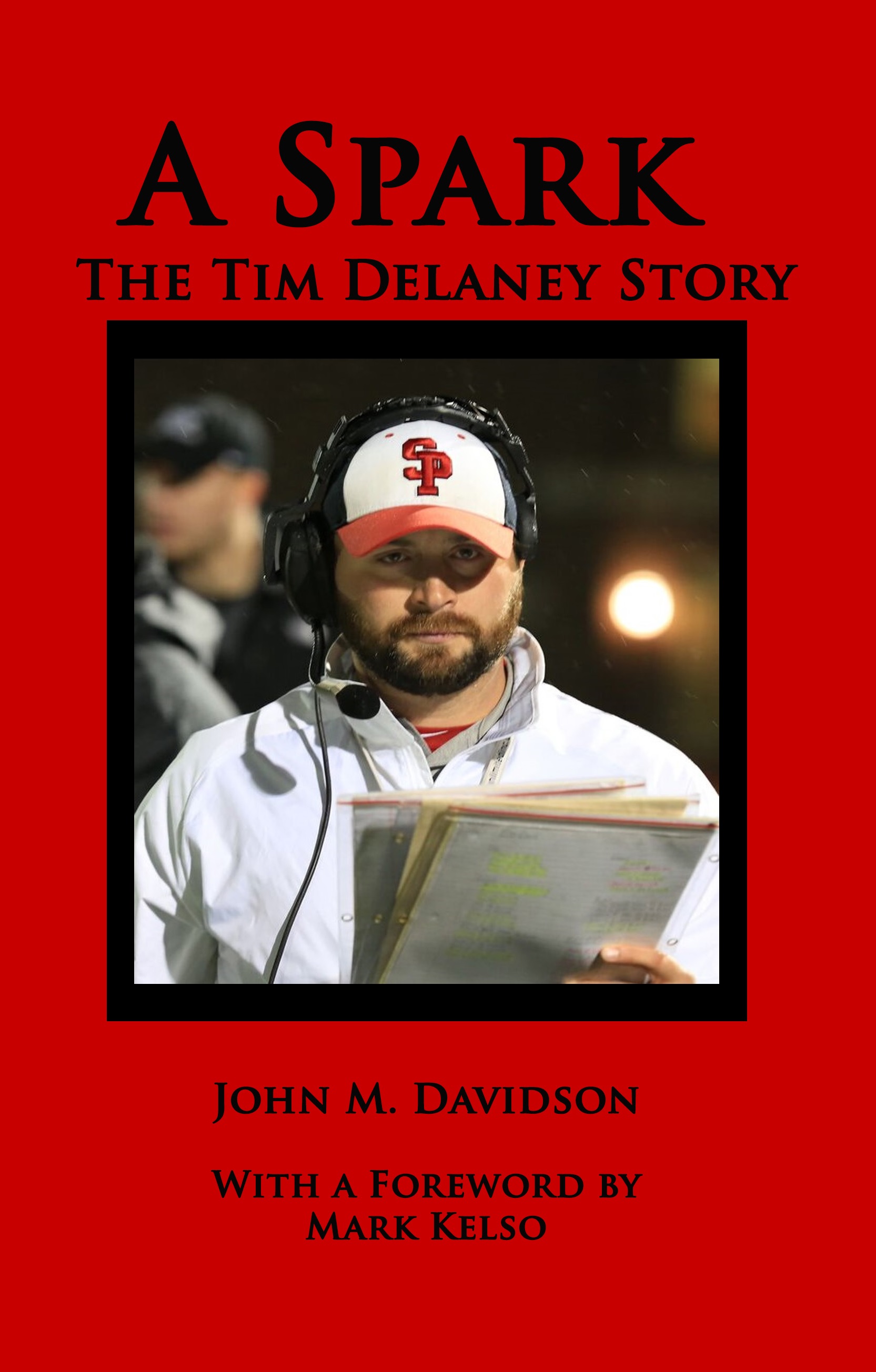 Price: $19.95
Non-Fiction
This book perfectly captures exactly what a true high school football coach is supposed to be, and how Tim Delaney embodies it. A teacher, a father figure, a mentor, a friend, a leader. And when all of those things come together, a deserving champion. The fact that Tim was able to win a state title given the circumstances and constraints he's faced, is a great example of perseverance for the very young men he's coached. And the fact that he did it in his native Buffalo, at his alma mater South Park High School, makes this story even more amazing and special. John does a wonderful job of telling the story of a special coach, a special team, and a special season.
~Sal Capaccio, Buffalo radio and television personality, and former high school football coach

<<<>>><<<>>><<<>>><<<>>><<<>>><<<>>><<<>>><<<>>><<<>>><<<>>><<<>>><<<>>>

Nothing Here is Real
by Matt Bindig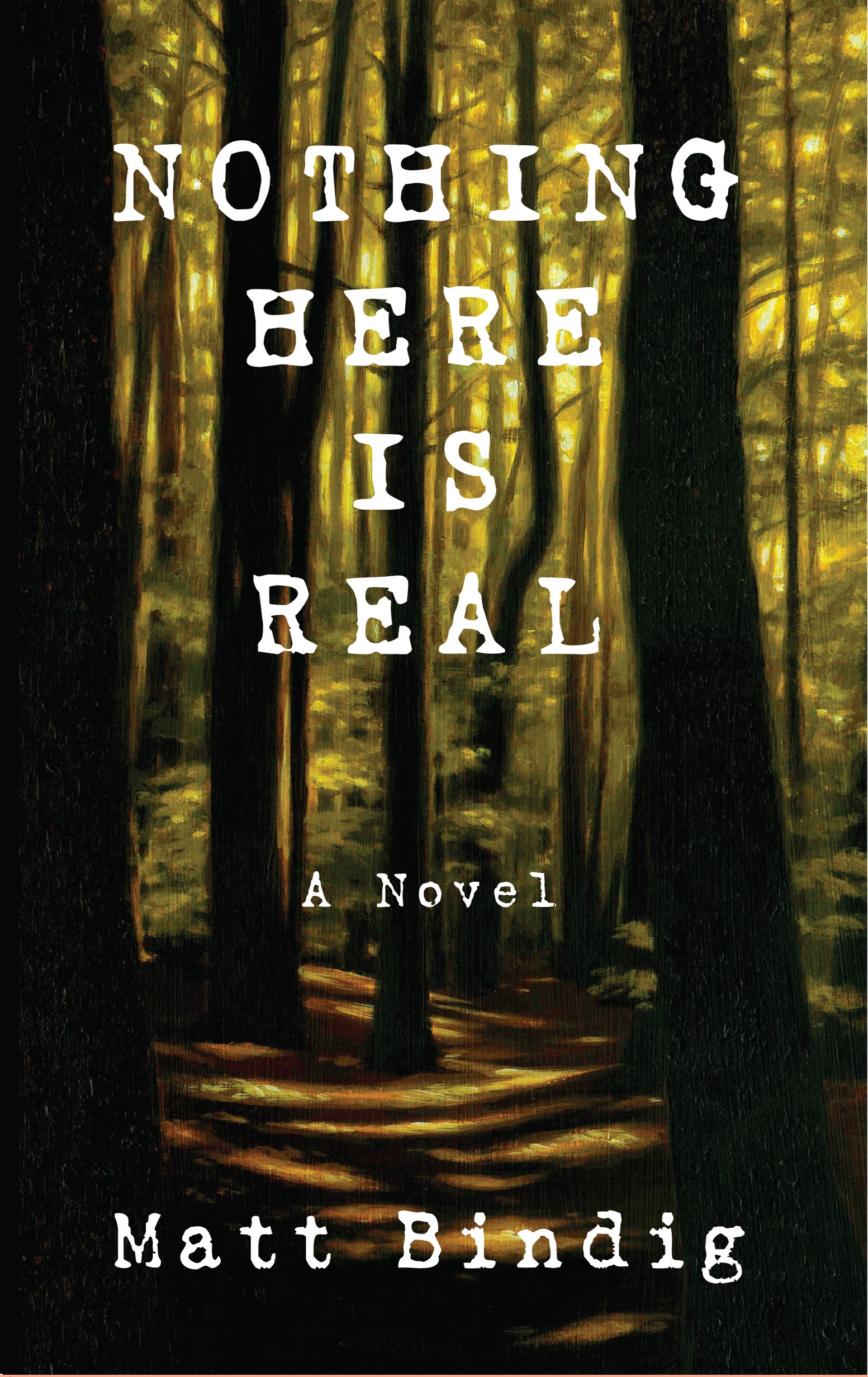 Price: $14.95
Fiction
When Grady Pickett hears that the lost paintings of Ward Gregory have been rediscovered, he decides to abandon his long time girlfriend and the life he has made for himself in Massachusetts and return home to Apollo, New York, certain that if he unravels the central mystery of his childhood he will be able to make sense of his greatest loss. In the tailspin of events that follow, Grady must choose between two lives laid out before him. Will he reclaim himself and the past he once called his own from the grips of his brother Emile's elaborate distortions or will he submit to the temptations of vengeance and forever lose all he once was? In NOTHING HERE IS REAL Matt Bindig explores the power of family myths and the costs that come with striking out on your own.
<<<>>><<<>>><<<>>><<<>>><<<>>><<<>>><<<>>><<<>>><<<>>><<<>>><<<>>><<<>>>

Stay Away From Lions

by J. Matthew Smith and Patrick Reynolds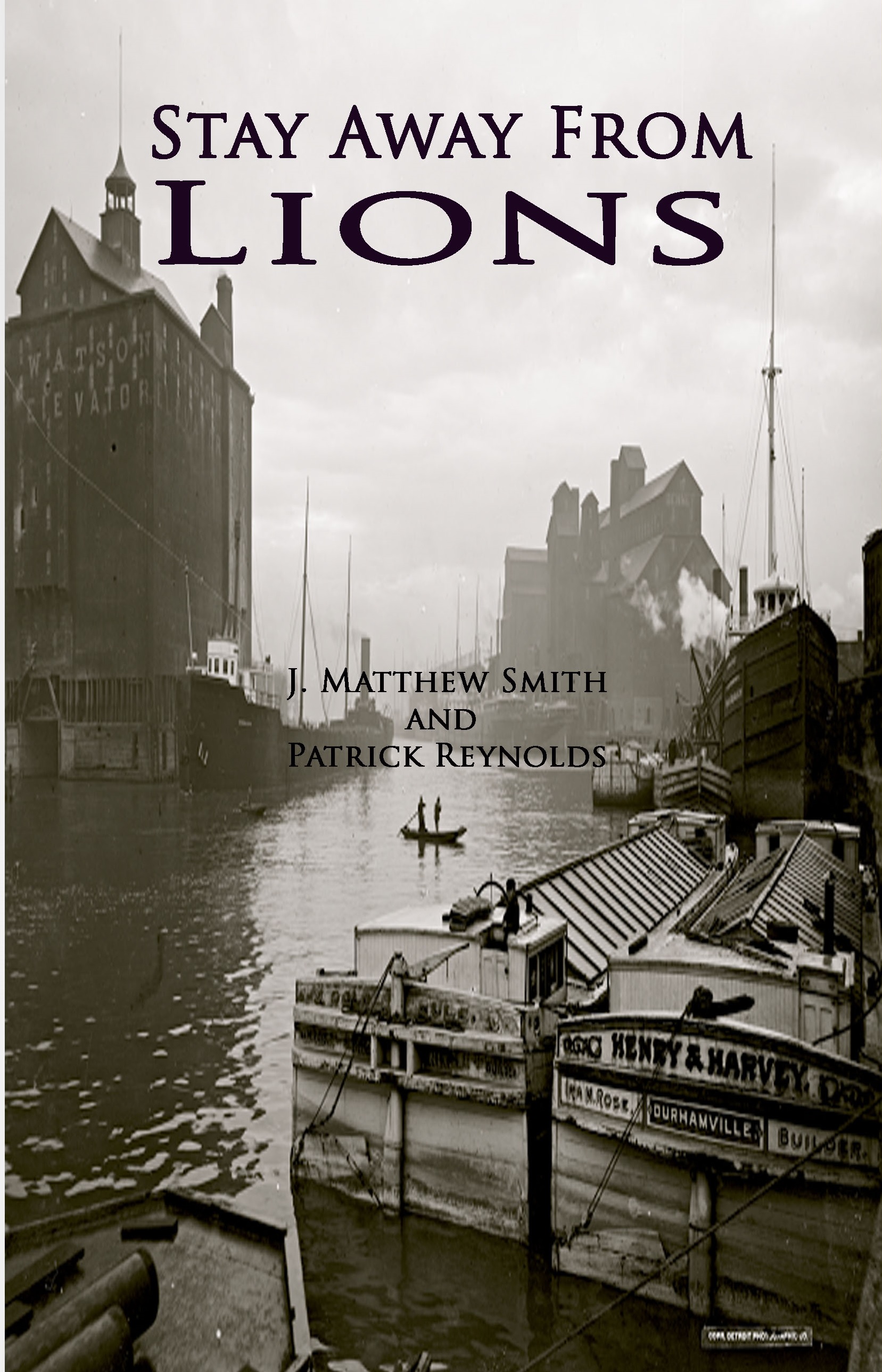 Price: $12.95
Fiction
Tommy Patton is a small-time crook from Buffalo's gritty Irish-Catholic First Ward who's always been committed to never living a law-abiding day in his life.

Upon being sprung from the Erie County Jail for his latest indiscretion,Tommy learns he's being held responsible for a debt owed to a local
crime boss due to a past robbery gone wrong.

With the payback deadline winding down, a two-faced mob soldier charged with collecting the debt goes behind his boss's back and hatches a scheme designed to benefit all involved. But eventually,
the soldier's plan goes terribly awry, exposing unholy secrets and costing people their lives.

And Tommy Patton finds in his bid to stay alive that when it comes to being forgiven for his sins, no one can be trusted — not even his parish priest.
<<<>>><<<>>><<<>>><<<>>><<<>>><<<>>><<<>>><<<>>><<<>>><<<>>><<<>>><<<>>>
My Visions, My Truths: Poems and Inspirations
by Jennifer Sinatra Mac Neil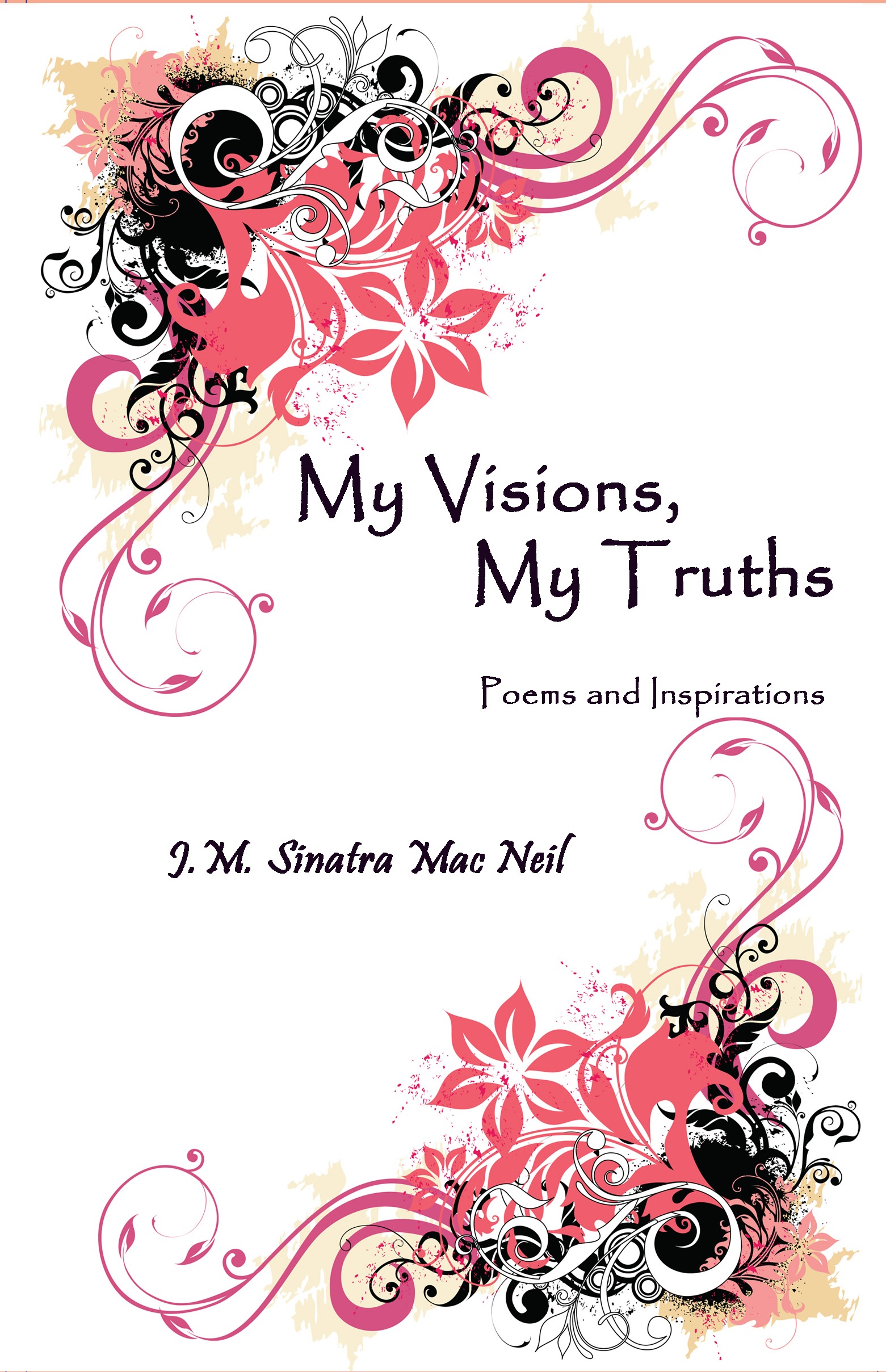 Price: $10.00
Poetry
Have you ever experienced life with conflict, constant problems and situations which resulted in change and emotional turmoil? Life often throws you into unfamiliar circumstances, leaving you with a lack of understanding and an overwhelmed feeling of uncertainty for your life. "My Visions, My Truths" is a collection of poems on how I successfully made it through my journey with God. Open your heart to these words and let the past go. Allow this book to foster creativity and grow from within. Inspire your future. Embrace each message as it resonates down to the core of your very being. Choose to live your life happily, once again
<<<>>><<<>>><<<>>><<<>>><<<>>><<<>>><<<>>><<<>>><<<>>><<<>>><<<>>><<<>>>
What's New, Harry
by Paul Ranallo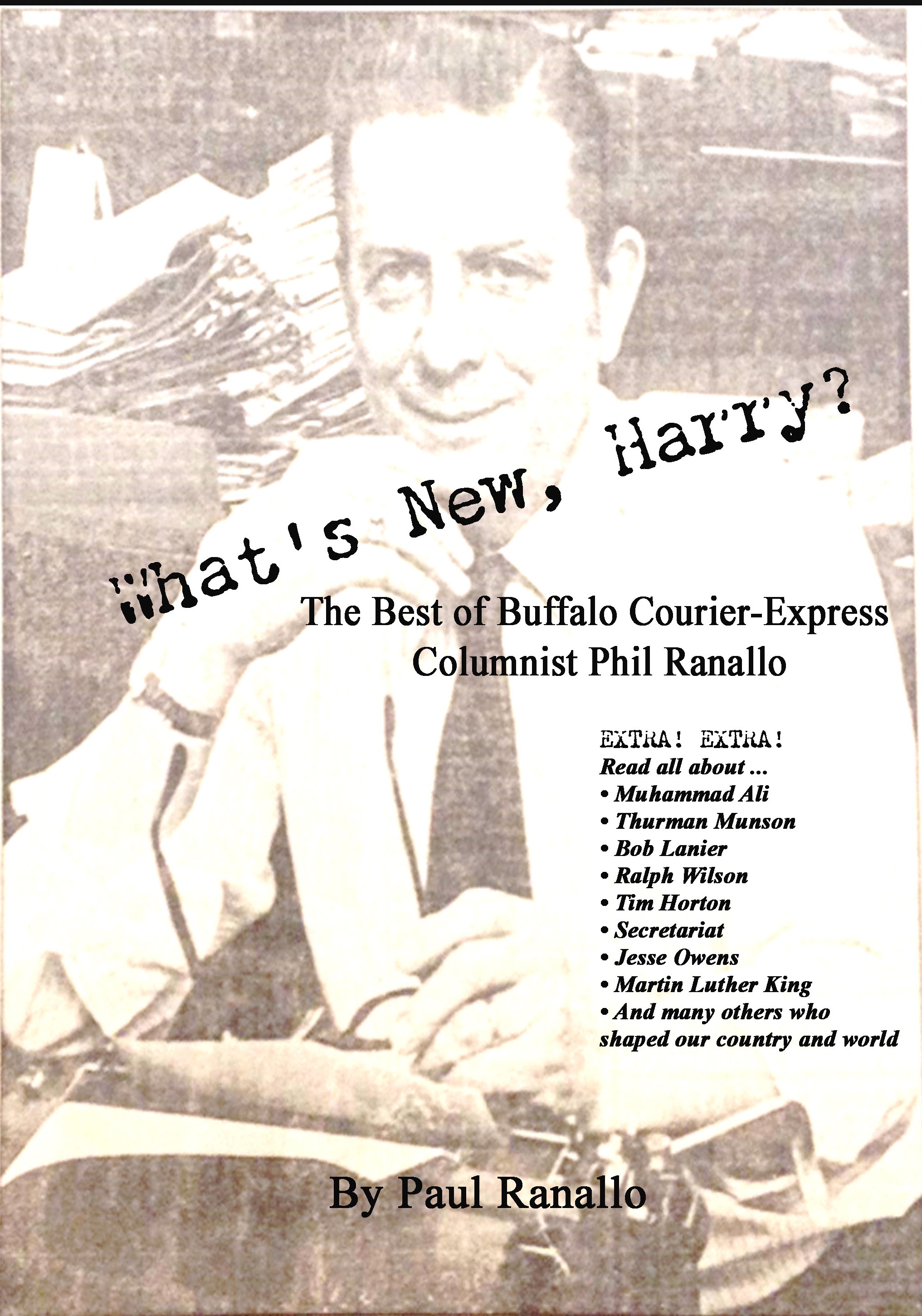 Price: $17.95
Nonfiction
Consider this a history book on sports, but you will see that the real story is about the lives that wee touched along the way by my father, Phil Ranallo, a sports columnist with the Buffalo Courier-Express. My father loved his job and the people he wrote about. Many of those people are no longer here, yet I wish they could see what has been done with his work. While that cannot be changed, the mark they left has been given new life.
-Paul Ranallo

<<<>>><<<>>><<<>>><<<>>><<<>>><<<>>><<<>>><<<>>><<<>>><<<>>><<<>>><<<>>>
When the Lights Go Out
by Michael Farrell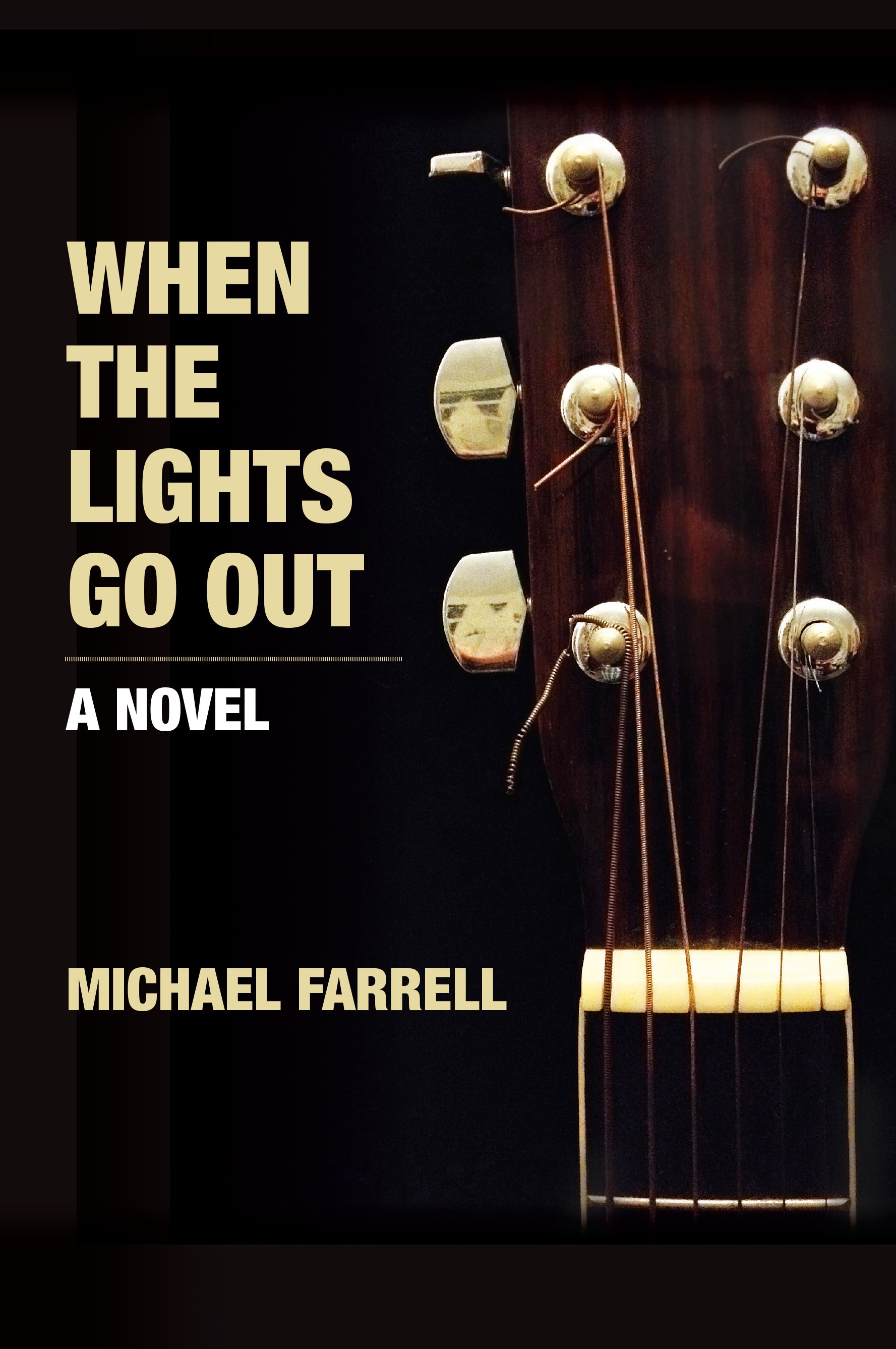 Price: $14.95
Fiction
Johnny Nolan was one of Buffalo's favorite downtown draws. He spent his evenings exhaling rock's greatest lyrics, grinding out covers on guitar while basking in the adulation of devoted fans and revelers. To Nolan, those nights under the lights meant everything- until he needed to walk away. But what happens to a musician when his life strays from the stage? Does he settle into his marriage to a barroom waitress? Does he try to sooth past friction with the city's most prominent bluesman? Or does he lean on the scene's only garage band-leading Catholic priest to find his voice with or without the microphone? Throughout his journey from rock clubs to familial crisis and rediscovery of music's revelatory meaning, Nolan will find out how life unfolds- when the lights go out.

<<<>>><<<>>><<<>>><<<>>><<<>>><<<>>><<<>>><<<>>><<<>>><<<>>><<<>>><<<>>>


<<<>>><<<>>><<<>>><<<>>><<<>>><<<>>><<<>>><<<>>><<<>>><<<>>><<<>>><<<>>>
Slats: The Legend and Life of Jimmy Slattery
by Rich Blake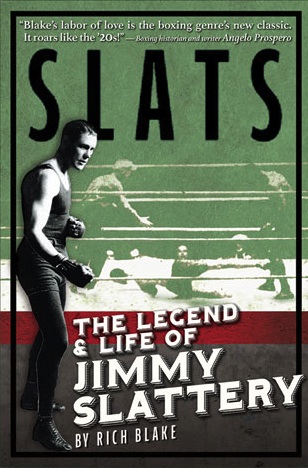 Price: $19.95
Nonfiction
He was the personification of the Golden Era of sports in the boom/bust 1920's and 30's. Boxing legend Jimmy Slattery: sleek, handsome, lightning-fast. A phantom in the ring, "Slats" soared across the national stage like a comet- then crashed into oblivion. Discarded by the ages, this is the incredible true story of the Irish boy-wonder who captivated the boxing world at its peak.

<<<>>><<<>>><<<>>><<<>>><<<>>><<<>>><<<>>><<<>>><<<>>><<<>>><<<>>><<<>>>
Two Brothers, One War
by Nancy Fuentes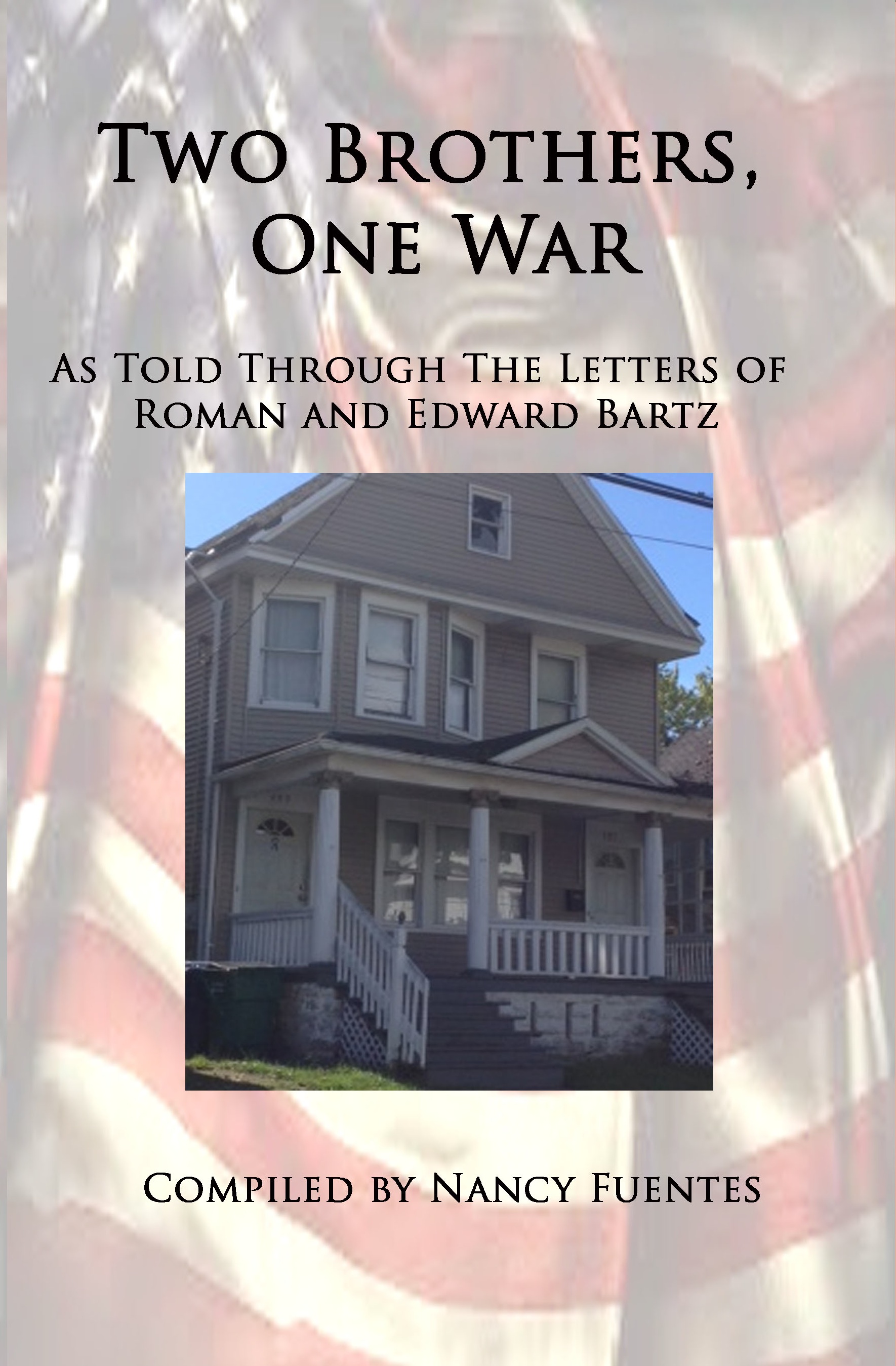 Price: $15.95
Nonfiction

Dear Mother was how the letters began.

Love Rum or Love Ed was how they ended.

Roman and Edward Bartz are brothers. They were also a sailor and a soldier. In Two Brothers, One War, they speak across years and oceans to deliver first person accounts of World War II. Told exclusively through letters, these two brothers tell of traveling from their home in Buffalo, New York to the far reaches of the world. They speak of combat, adventure, and the longing for home. Each letter gives a vivid and personal account of what it was like to fight in World War II. Edward speaks of the simple pleasure of watching the movie "Sergeant York" and finding an octopus in Puget Sound. Roman, known as Rum tells of playing football in Washington DC and taking Class E Allotment in order to send $75.00 back to his mother. Each letter reveals details and emotions that can only be found in the voices of the men who lived through and fought during America's involvement in the war.

<<<>>><<<>>><<<>>><<<>>><<<>>><<<>>><<<>>><<<>>><<<>>><<<>>><<<>>><<<>>>
FICTION

<<<>>><<<>>><<<>>><<<>>><<<>>><<<>>><<<>>><<<>>><<<>>><<<>>><<<>>><<<>>>
Come the Thief in the Night

by Al Sorci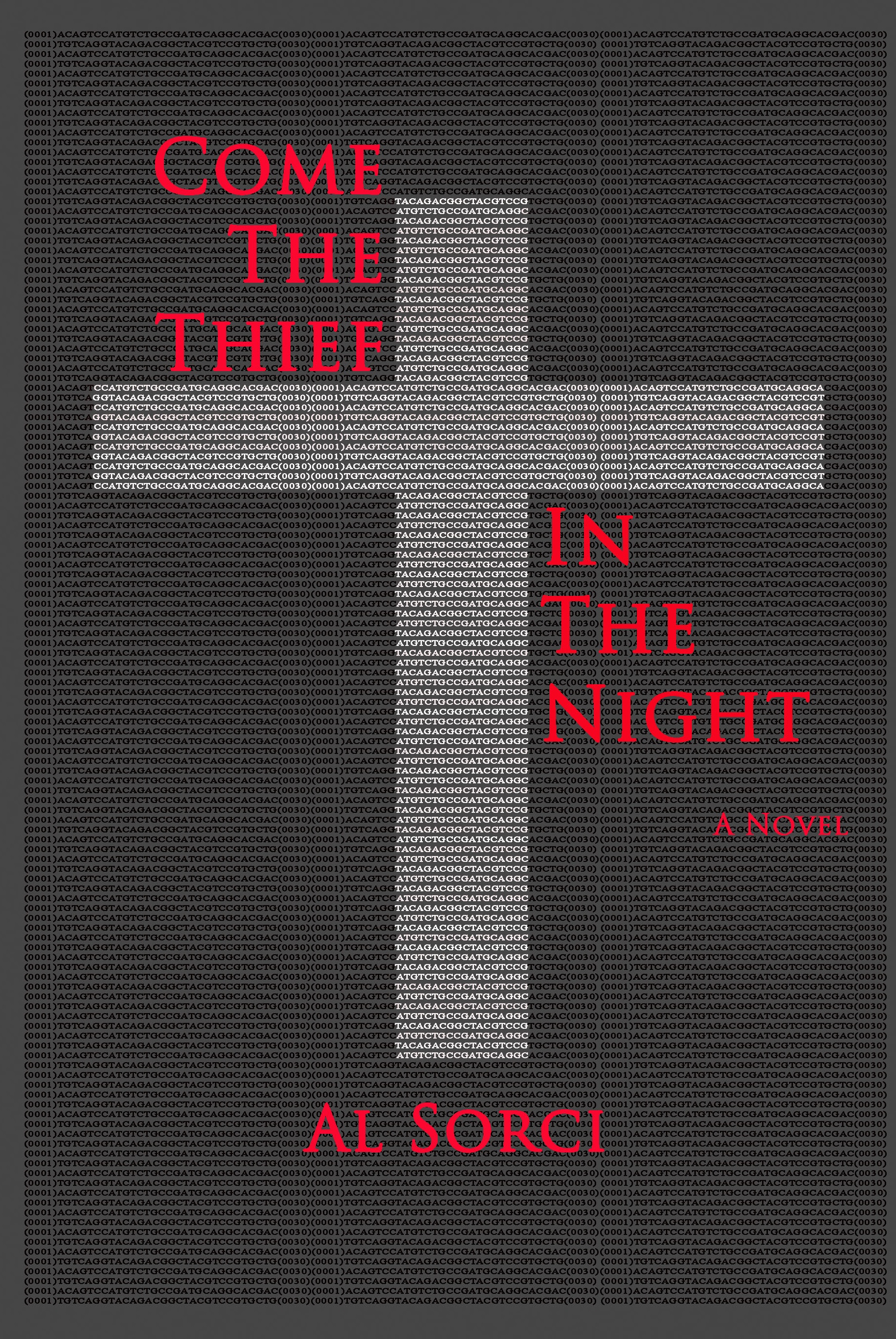 Price: $17.95
Fiction
Science. Religion. Antiquity. Tomorrow.
Worlds separated by millennia and mystery are on a collision course. Hurtling through time and space, their paths inevitably crossed, they will come crashing together, like storm fronts of fire and ice, to create an immaculate tempest of brilliant lightning and ground shaking thunder. Sweeping in scope, radiating and rumbling from an ultramodern genetics laboratory in the Swiss countryside to an ancient monastery in the Taurus Mountains in Turkey, from an archaeological dig site in the Syrian desert to the gleaming towers of industry and shadowy streets of New York City, Come the Thief in the Night journeys to the point of impact. Where death, rebirth, and discovered answers that beg still more profound questions, prove all too prophetic.
Ecco homo! Behold the man!
<<<>>><<<>>><<<>>><<<>>><<<>>><<<>>><<<>>><<<>>><<<>>><<<>>><<<>>><<<>>>

The Road is Open
by Michael Burns Haggerty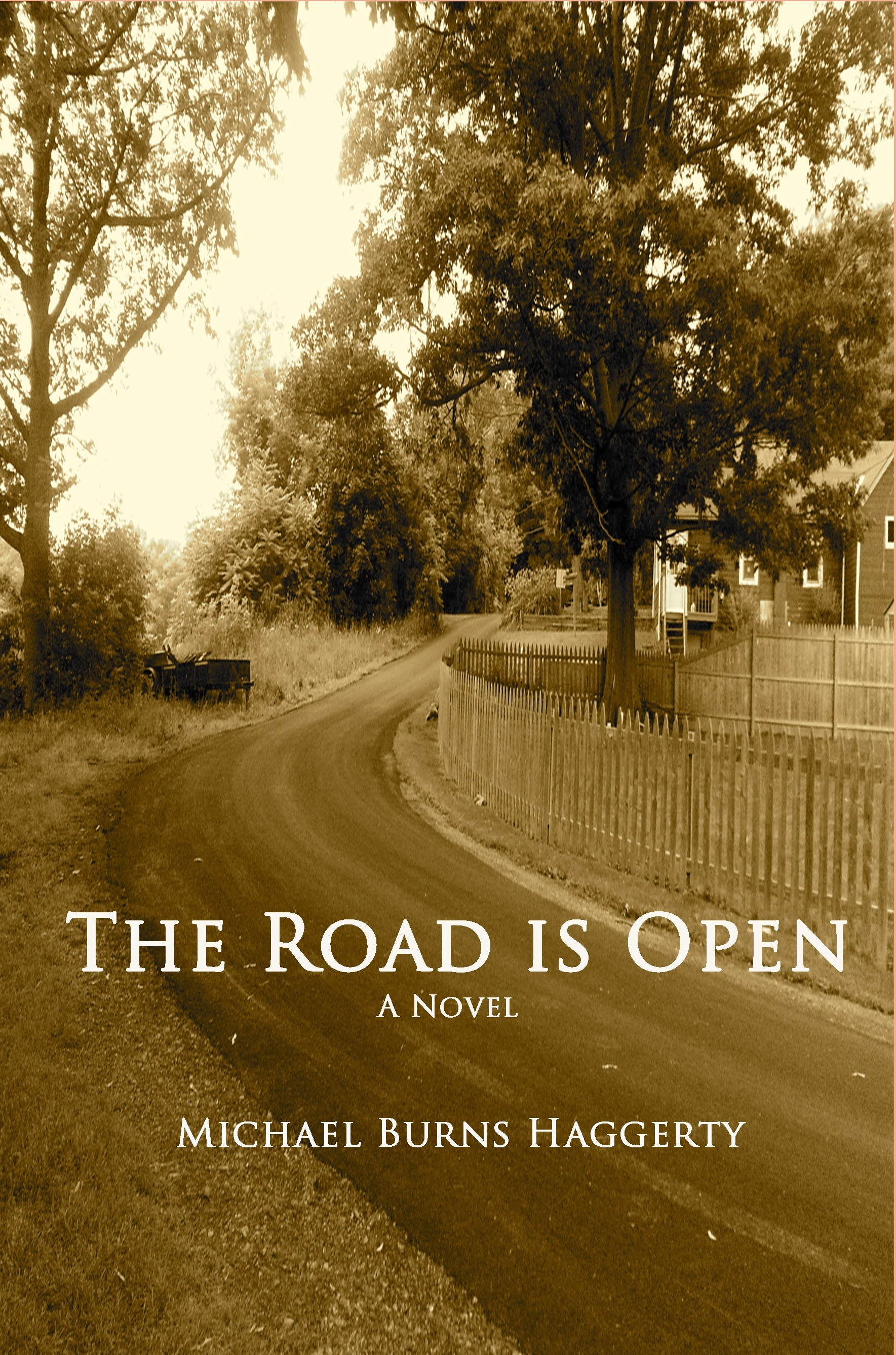 Price: $15.95
In 1978, Jimmy and Michael, two long time friends from Buffalo, NY, engage in a cross-country hitch-hiking adventure throughout The United States to look for George, Micheal's brother, who mysteriously deserted his family years earlier. Along their journey the pair gains a vivid truth and a wisdom that only the road can provide. They encounter extraordinary landscapes and meet a series of remarkable characters that represent a truthful, gritty and heat-warming portrait of America.

<<<>>><<<>>><<<>>><<<>>><<<>>><<<>>><<<>>><<<>>><<<>>><<<>>><<<>>><<<>>>
The Nihilist
by John Marmysz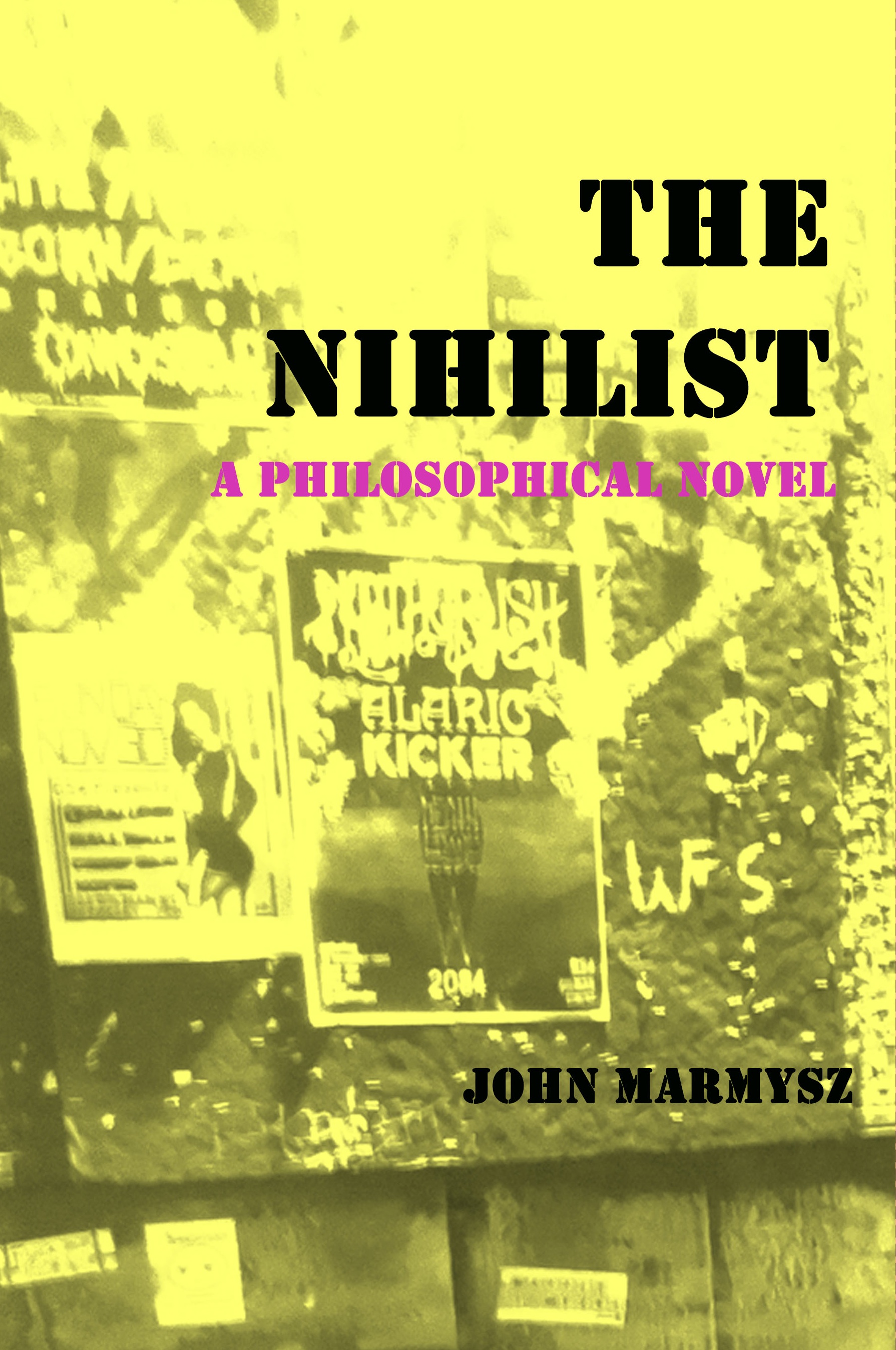 Price: $14.95
Fiction
It seems so important as you do what you do,
But in times to come no one remembers you.
Your actions are forgotten and your feelings destroyed.
You've become one with the nihilist void.

Inspired by real-life events, as well as by classic philosophical novels such as Jean-Paul Sartre's Nausea, Albert Camus' The Stranger, Yukio Mishima's Confessions of a Mask, and Chuck Palahniuk's Fight Club, The Nihilist tells the story of a philosophy professor caught in the grips of nihilistic despair. Following the death of his mother and the increasingly bizarre deaths of his closest friends, the nameless main character is afflicted with a mysterious malady that forces him to confront the absurdity of his own meaningless existence. Brain parasites, scatological dreams, punk rock, and spontaneous human combustion appear alongside the ideas of Heraclitus, Socrates, Diogenes, Schopenhauer, Nietzsche and Heidegger. The result is a wryly humorous philosophical allegory of hopelessness and resignation in the face of the void.
<<<>>><<<>>><<<>>><<<>>><<<>>><<<>>><<<>>><<<>>><<<>>><<<>>><<<>>><<<>>>
The Face of a Monster

by Kevin Richard White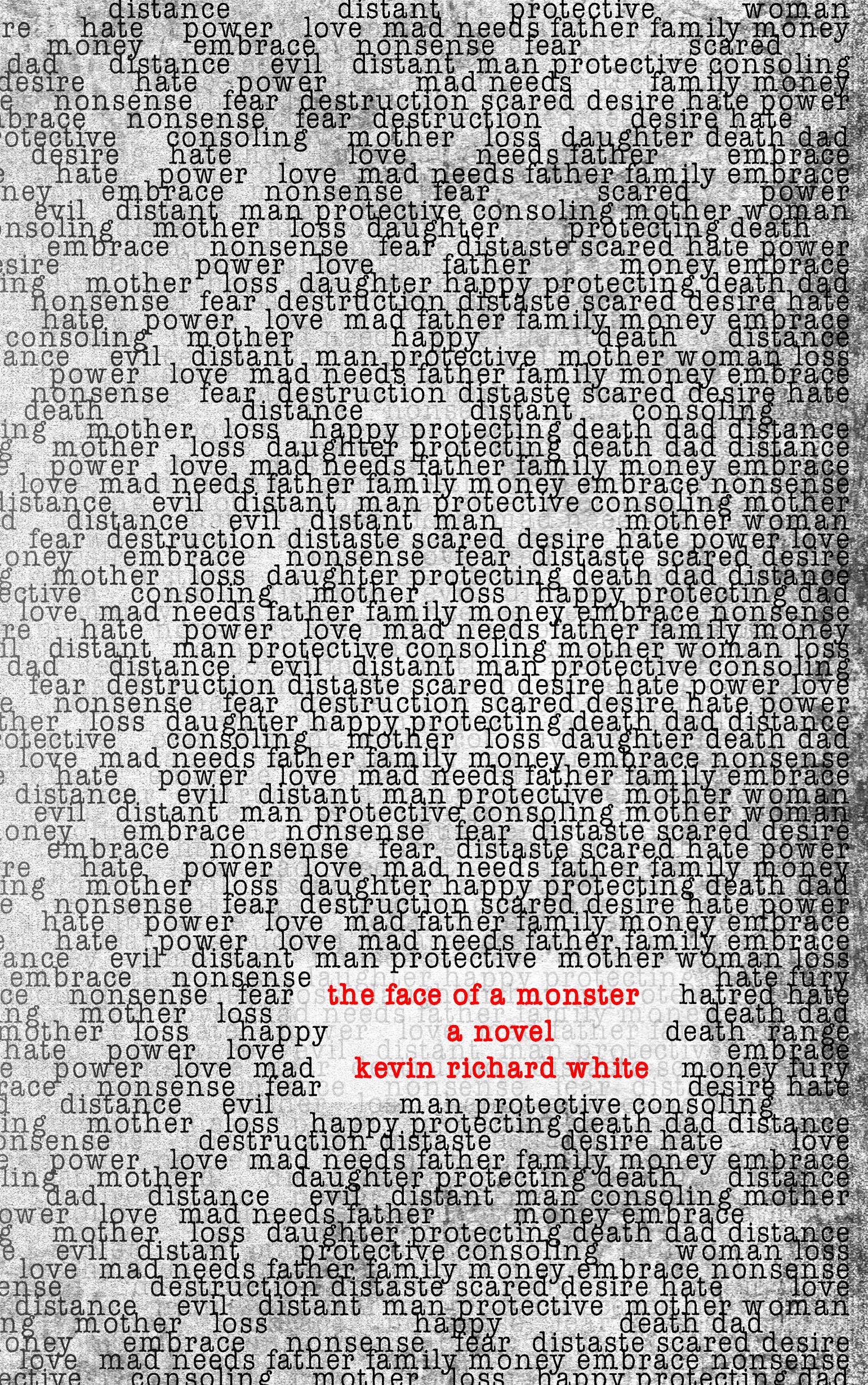 Price: $13.95
Two college-age girls- Browyn, an anarchist, and Elaine, a go-getter- meet at a support group for those that have lost parents. Both of their fathers passed in different ways, but they strike up an abrasive yet charismatic friendship through their grief, anger and quirks. They both try to make sense of life after death, trying to become new people despite missing a vital piece of what made them alive in the first place. In this they learn what they're really hiding from- a truth that they cannot defeat and an acknowledgement that faith is more of a struggle than a feeling. Half memoir, half fiction, The face of a Monster is an examination of friendship, family and the curse of memory.
<<<>>><<<>>><<<>>><<<>>><<<>>><<<>>><<<>>><<<>>><<<>>><<<>>><<<>>><<<>>>
Convergence
by Deborah Madar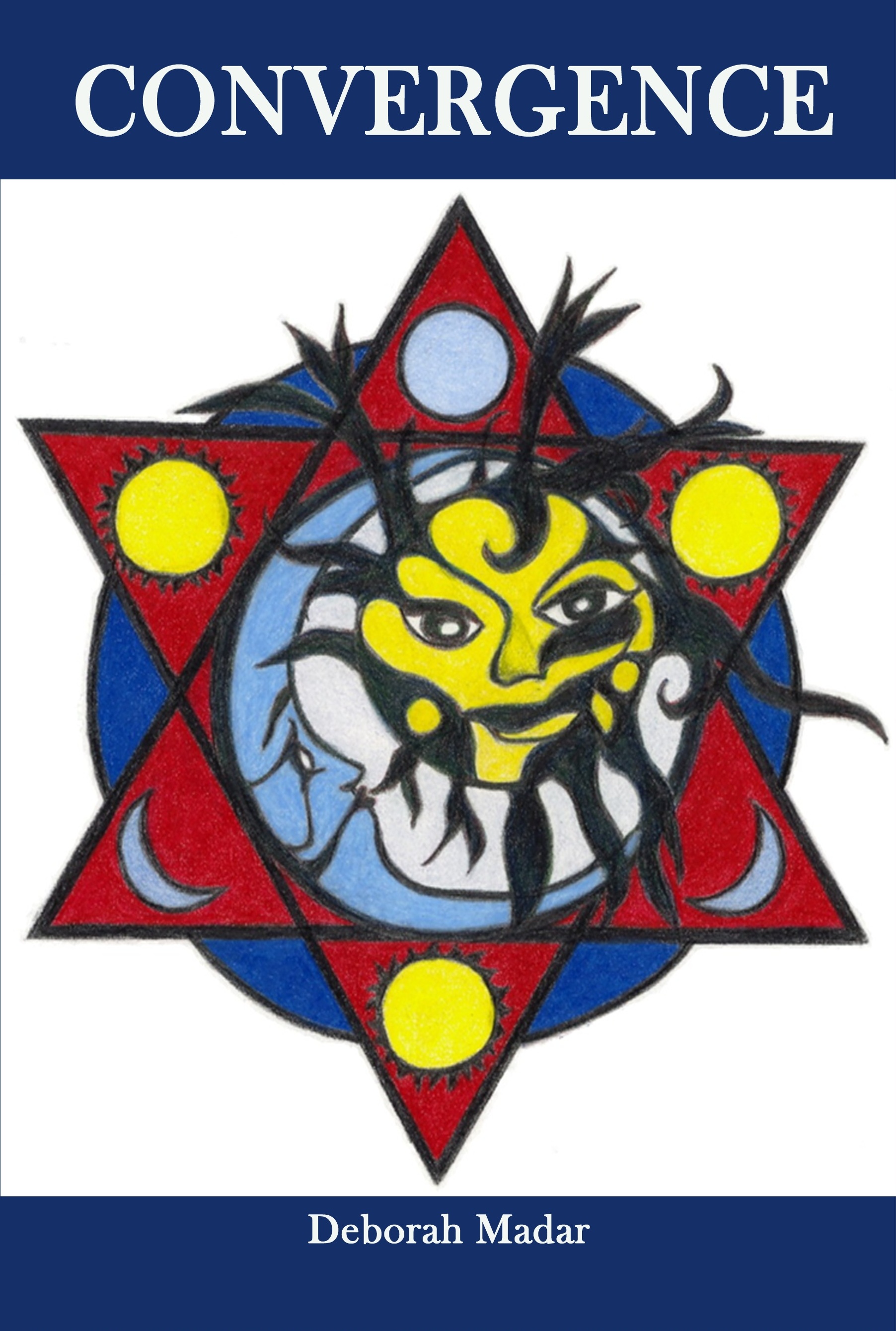 Price: $14.95
When a human connection is made unexpectedly, out of nowhere, hope arises; life seems full of possibilities and worth living, even in the darkest times. So concludes Leigh Ann Fray's latest Convergences column, through which she observes and explores how fate can intercede and transform lives. Suddenly, chance intervenes in her own life when she receives a flattering email from a long forgotten boyfriend. He wonders: Would she be interested in reconnecting, for old time's sake? Phil Perrero's true motivation for reaching out to her, however, is much more complicated. Charlotte White, an emotionally unstable young woman, is obsessed with Leigh Ann. When she discovers Phil's rendezvous plan, The Voice inside Charlotte's head insists she must prevent this reunion. When the two strangers converge in Leigh Ann's home one day, the tragedy that unfolds devastates Leigh Ann. This convergence forces her to confront the question: what is her role in this catastrophe? Is she a victim or the catalyst?
<<<>>><<<>>><<<>>><<<>>><<<>>><<<>>><<<>>><<<>>><<<>>><<<>>><<<>>><<<>>>

City of Steel, Hearts of Gold... My Lackawanna
by Ralph J. Galanti Jr. and Joanna B. Nervo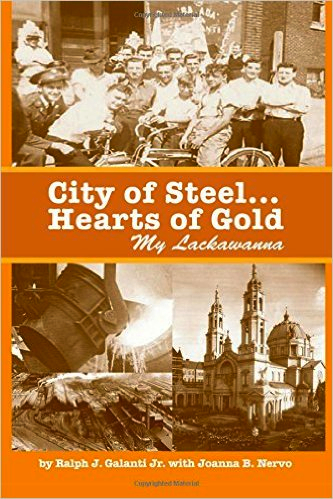 Price: $14.95
This story takes place in the city of Lackawanna during the 1930s. It is a story dedicated to the men and women of Lackawanna, a small steel city in upstate New York. It is loosely centered around the life and times of one of its prominent citizens, Ralph J. Galanti, Sr.
The events of the book take place during the years of 1932 and 1933. It also touches upon the early years in Lackawanna, the Western New York area and the migration of the book's characters from their homeland Italy. Many facets of these incredible years will be touched upon: the Great Depression, steel making, ethnic cultures, the political atmosphere, crime, home-grown stories of its citizens and of course, the famous Our Lady of Victory Basilica and its legendary founder, Father Nelson Baker.
The book relates stories of many of the immigrants and first generation Americans who lived in an era that Tom Brokaw called, "The Greatest Generation." Many parts of this book are true to life and factual in content. Other parts are stories I have heard throughout my life and may be factual but also exaggerated. Some parts are a total figment of my imagination that was developed through the association with many of these characters in the book. This is not to diminish the special people who were part of this era but only to bring out what a wonderful era it was even though there were many hardships.
Although this story is fictional and loosely based on some actual characters, I hope that those of you who read this book will capture the essence of the era, the courage of its people and the enjoyment they had in spite of the adversities of the times. This is a unique tale of how good triumphs over evil.

<<<>>><<<>>><<<>>><<<>>><<<>>><<<>>><<<>>><<<>>><<<>>><<<>>><<<>>><<<>>>
The Raising of Leonard Lamply Jr.
by John M. Davidson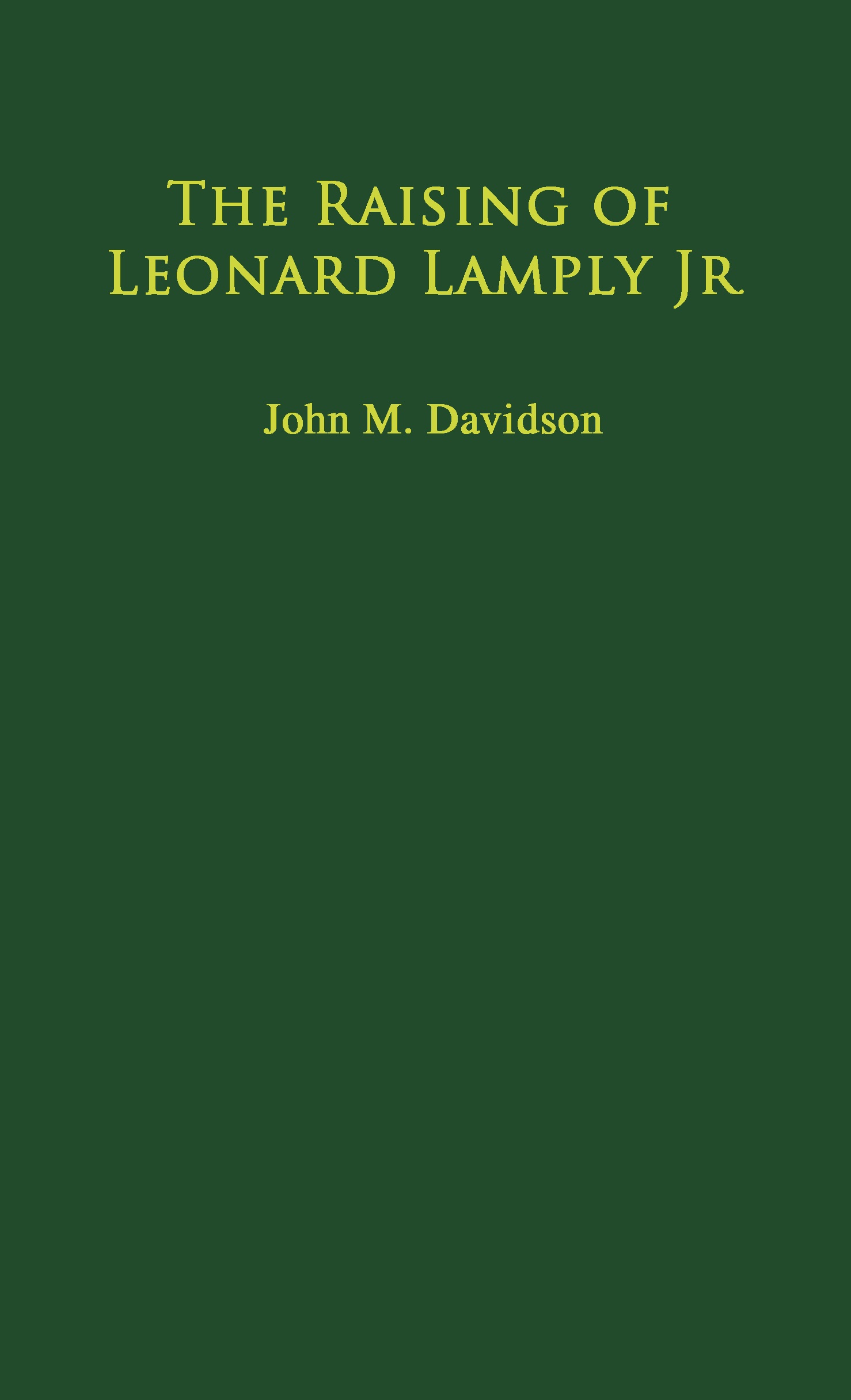 Price: $14.95
Leonard Lamply Jr. was born into a less than equipped family. His overbearing grandmother, a junkie mother, and a submissive grandfather are only a handful of the people who inject turmoil into his life.
Join in the mayhem of those who are endeavoring to help Leonard. Track their constant struggle with his delinquent friends, drug dealers, and girls with low self-esteem. Follow as you are led along the arc of his life, from mischievous toddler to troubled adolescent through mean spirited and felonious teen.
Who is responsible for the outcome of Leonard Lamply Jr.? I suppose it all depends on your perspective.
<<<>>><<<>>><<<>>><<<>>><<<>>><<<>>><<<>>><<<>>><<<>>><<<>>><<<>>><<<>>>

Restless Nights
13 Tales of the Macabre
by Michael S. Albert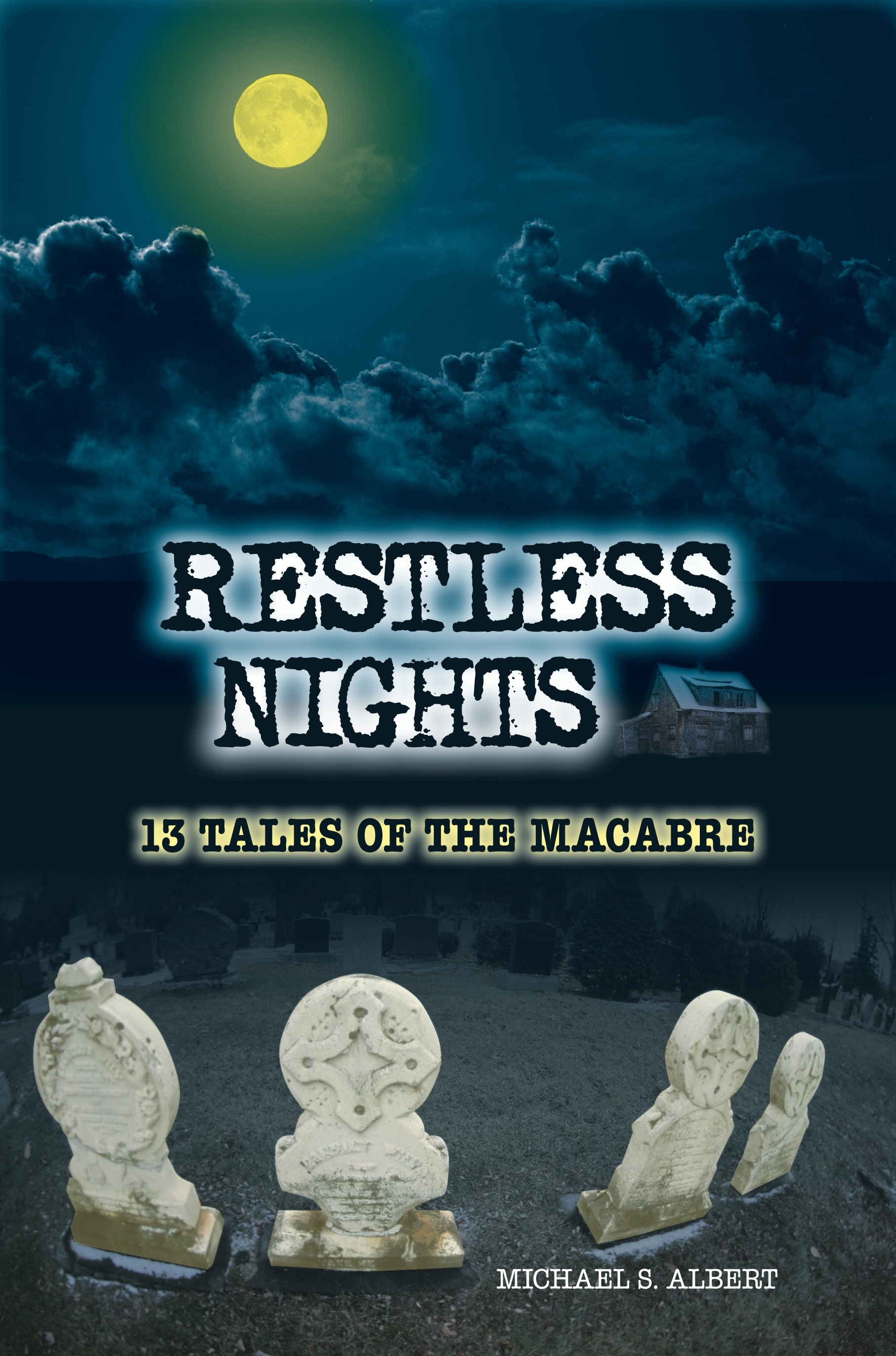 Price: $12.95
Restless Nights: 13 Tales of the Macabre is a single author collection of thirteen stories of dark suspense and horror by author Dr. Michael Albert, a pathologist from Orchard Park, N.Y. The stories are a grim reflection of the fundamental fears and anxieties that are hidden but never vanquished from the human psyche. The author will travel with you into the mind of a brutal serial killer as well as guide you through an autopsy carried out alone by a pathologist in the dead of night. You will experience the terror of a family isolated in a remote farmhouse during a severe thunderstorm as an axe murderer lurks in their neck of the woods. Experience the fear as a group of young boys break into a funeral home late one night in order to see a "real dead body." The author is a master of unexpected endings and twisted plots. The stories cover the gamut from animated corpses to a black ops military mission gone wrong and an insurance scam which leads to tragedy. One tale includes a visit to an asylum which houses a particularly nasty serial killer. The Party deals with the morally challenging ideas of euthanasia and suicide in a dying cancer patient. For a genre that often lapses into formula, this collection is as refreshing as it is unsettling.

<<<>>><<<>>><<<>>><<<>>><<<>>><<<>>><<<>>><<<>>><<<>>><<<>>><<<>>><<<>>>
In Accord
by Kristen Chambers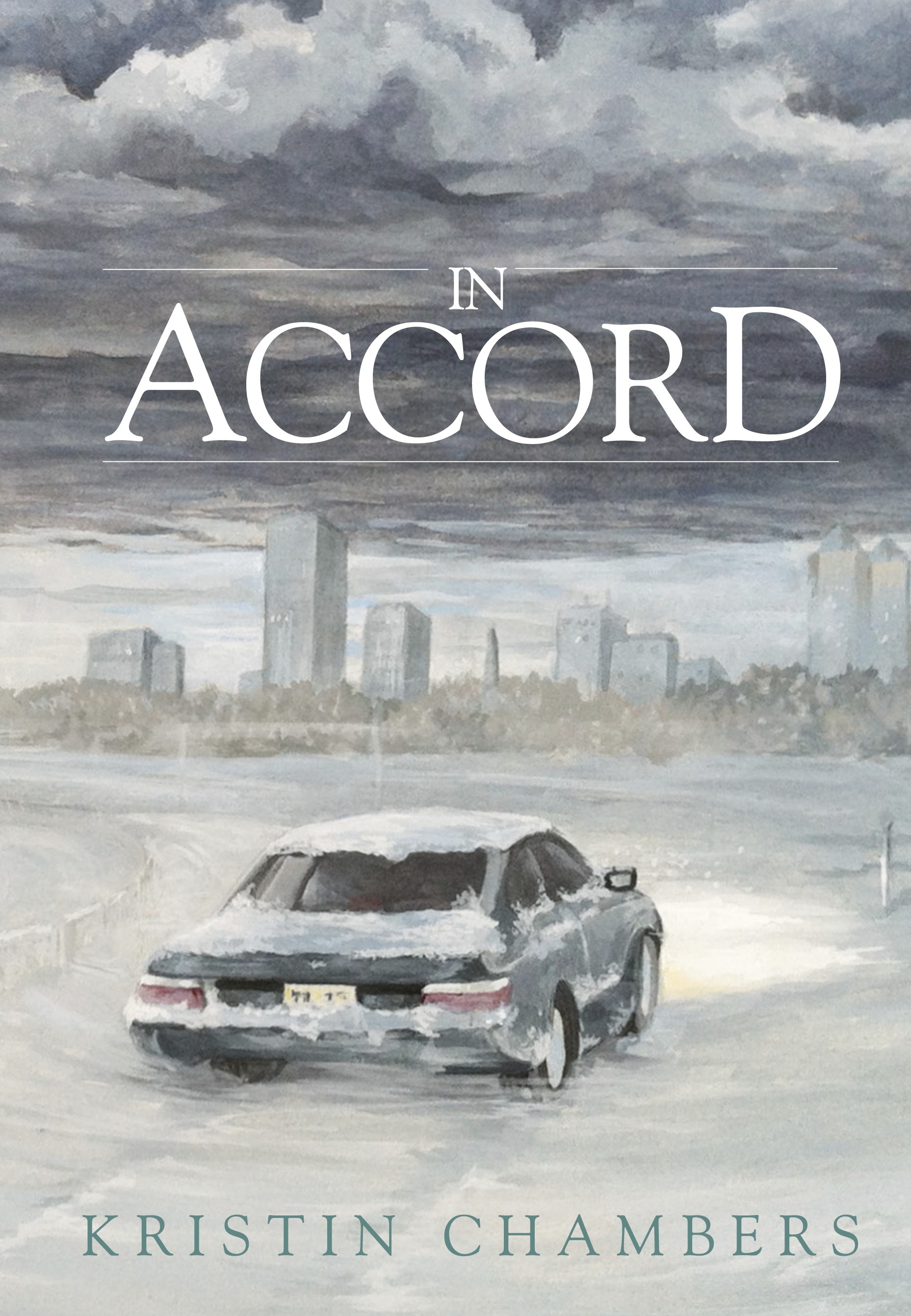 Price $14.95

It's October in Buffalo as four long-time friends, The In Accord Book Club, gather around a fireplace while a fierce windstorm amasses strength outside. They are deeply disappointed with the unfaithful characters and lackluster resolution of the novel they've met to discuss. When they agree to each write a richer, more satisfying conclusion in lieu of their next month's selection, none has any idea of the tempests about to erupt in her own world. Their intertwined lives and personal journeys, by turns humorous, sad, touching, and inspiring, furnish the raw ingredients for the new epilogue each writes.

<<<>>><<<>>><<<>>><<<>>><<<>>><<<>>><<<>>><<<>>><<<>>><<<>>><<<>>><<<>>>
Walking Through The Mist
by Sinead Tyrone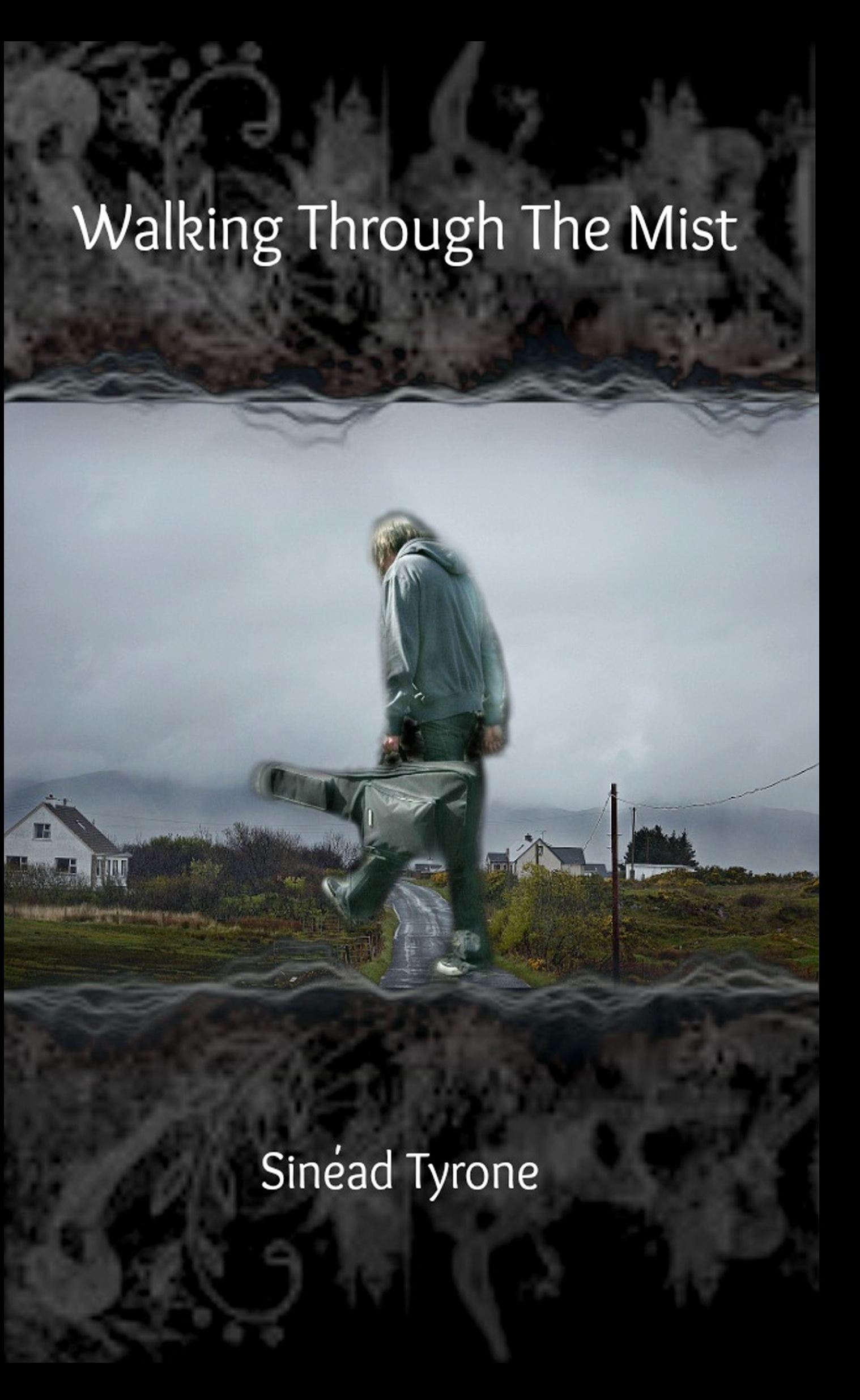 Price $14.95


Twenty-one year old Aidan O'Connell's world revolves around music and his father, sister and grandmother, the core family that supports him through the ups and downs of life. While he and his Macready's Bridge bandmates are on their first American tour, tragedy strikes. Aidan returns to his Derry, Ireland home to find his world torn apart.
Macready's Bridge's other members, Patrick Leahy, Michael Sullivan and Niall Donoghue, and their manager Mack Macready, step in to help where they can, while at the same time coping with their own life challenges.

As everything in Aidan's world collapses, he finds he must make some very difficult decisions, including letting go of people and things he once held close, in order to rebuild his life.

Set against a rich Ireland background, with endearing, memorable characters, "Walking Through The Mist" is a story of relationships, faith, and the human spirit's struggle to survive when all is lost.

<<<>>><<<>>><<<>>><<<>>><<<>>><<<>>><<<>>><<<>>><<<>>><<<>>><<<>>><<<>>>

Canalside Tale

by John Grandits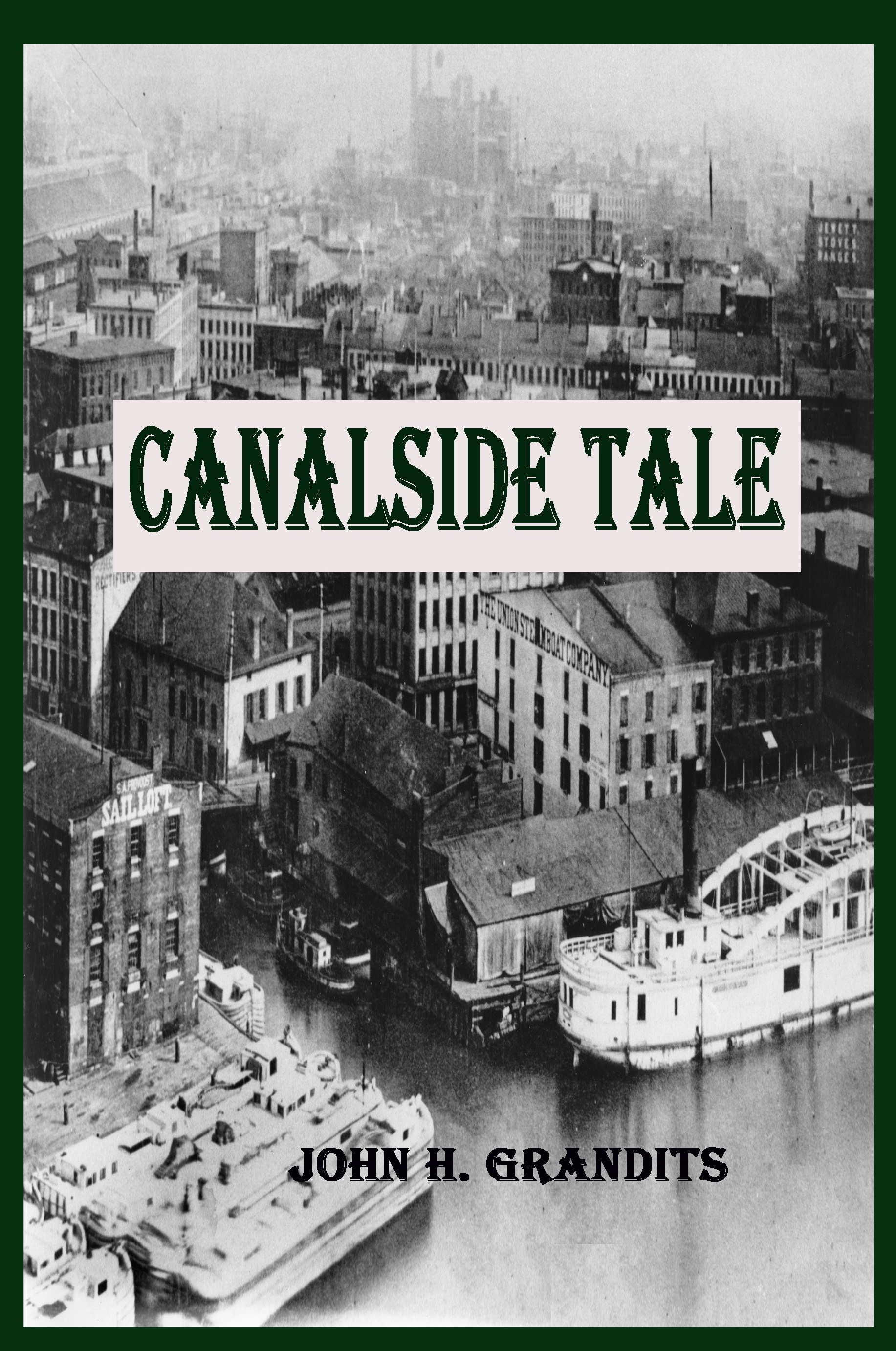 Price: $14.95
In Canalside Tale, an intense new novel set in the year 1880, Mister Grandits chronicles the story of Detective Danny "Brick Fist" Doyle, who polices one of the most crime-ridden precincts in the world, the notorious Canal District of Buffalo. Despite a fearsome and oftentimes wayward reputation, the copper is viewed as a useful tool by the department. However, when investigating a society murder and industrial disaster, he resists a rush to judgement as demanded by his superiors. Instead, he embarks upon a redemptive quest for the truth that leads him into conflicts with crime lords, corrupt officials and a bigoted tycoon.
Set against the backdrop of powerful elites and struggling masses, Canalside Tale take the reader on an exciting journey through Irish hoolies, Victorian mansions, forbidden affairs, pestilent sweatshops, elegant receptions, clandestine union meetings and torch-lit political rallies. After winding through a world of colorful and unforgettable characters, the story leads to a surprising yet stirring conclusion.
The author weaves into his story actual events that took place at the time; and in telling his tale, addresses issues that still resonate today: the gap between rich and poor, official corruption, class prejudice, and the status of immigrants in American society.

<<<>>><<<>>><<<>>><<<>>><<<>>><<<>>><<<>>><<<>>><<<>>><<<>>><<<>>><<<>>>
Running with Buffalo
by Michael Farrell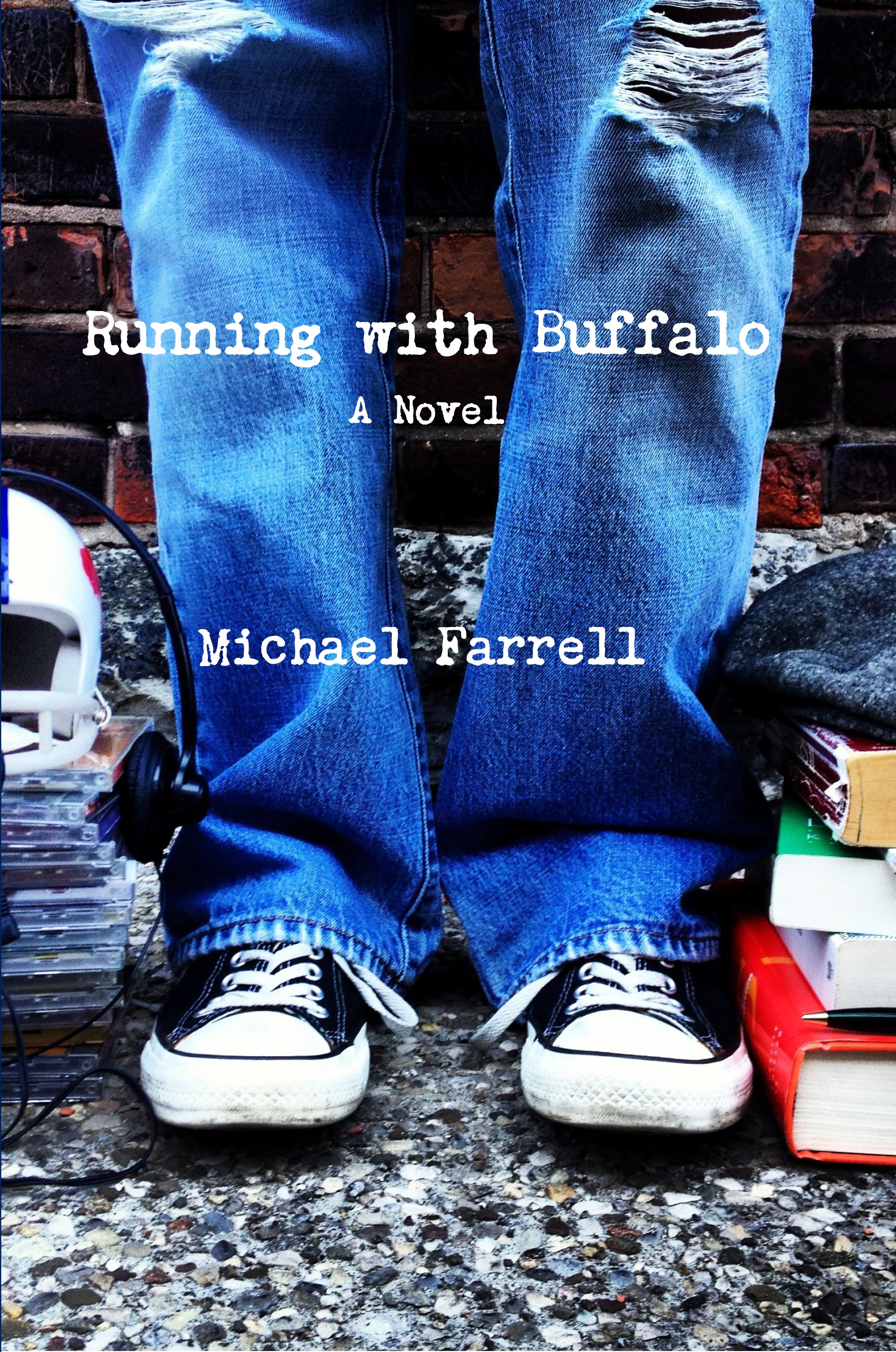 Price: $14.95
Joseph P. Cahan doesn't want much.
The recent college grad wants to see his first published story en route to a writing career. He wants to pursue this path in his New York hometown, aside his Irish family and life-long friends who live for football, stout and the Stones. He wants to move on from a tumultuous Dylan-soundtracked romance that had to end. It's not much—but he wants it all.
Unfortunately, in the nine months following his 2001 graduation, Cahan finds these seemingly simplistic desires not so easy to realize.
Told through the voice of an idealistic Cahan, Running with Buffalo is about understanding a present that longs for the past, while perpetually trying to figure out an uncertain and frightening future. It's a humorous and heartfelt testimonial about life's fearsome complexities, unanticipated changes, and the simple truths that could quell the intensity of it all. It's about the uneven journey to find a place to call home.
And for Cahan, it's about running with Buffalo.
<<<>>><<<>>><<<>>><<<>>><<<>>><<<>>><<<>>><<<>>><<<>>><<<>>><<<>>><<<>>>

Steep Drop
by Kevin Richard White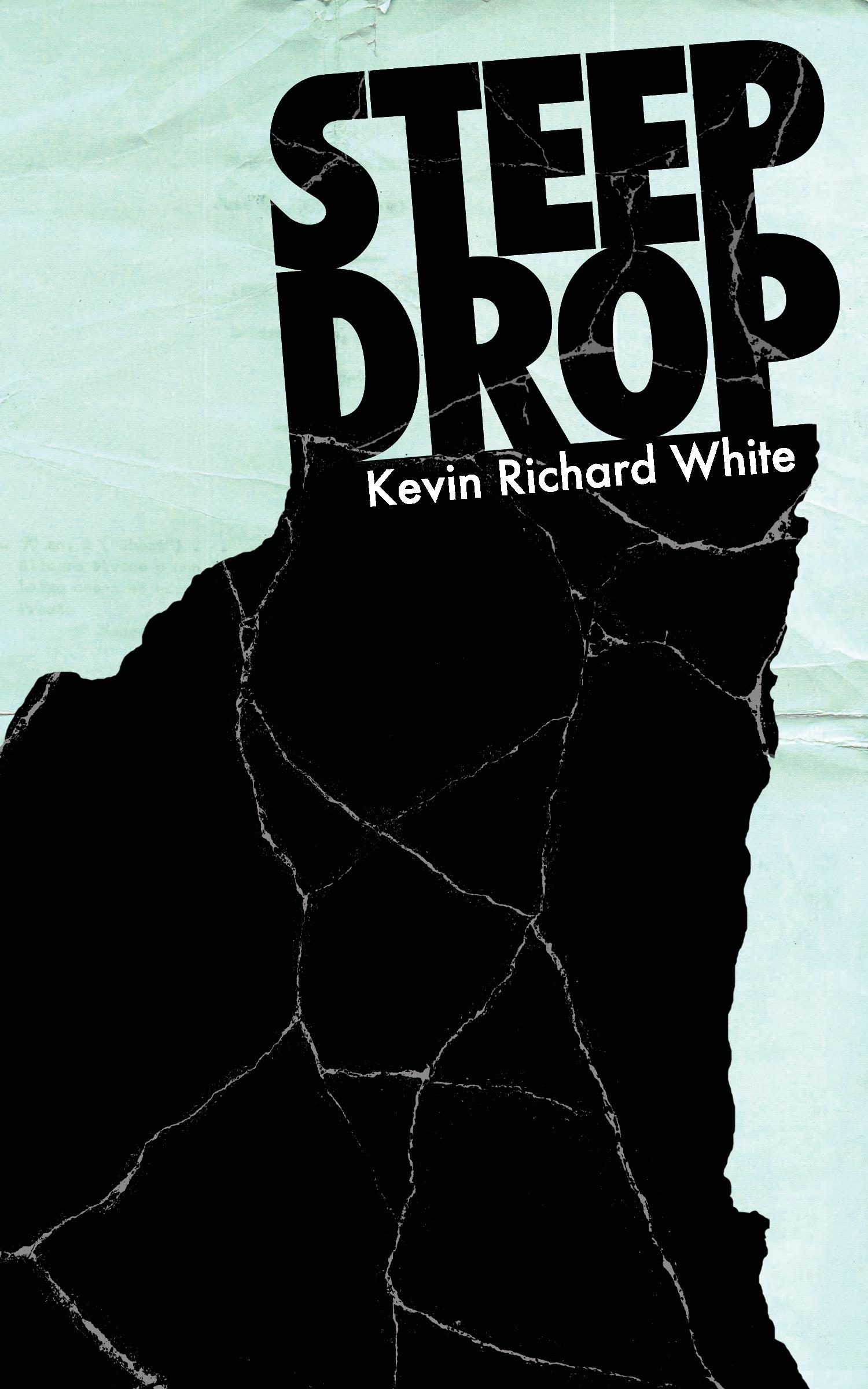 Price: $12.95
A troubled young man in search of a new life has decided to ruin his old one - by leaving his wife with no explanation, and seemingly at first, no reason. However, through flashbacks and memories, he realizes the severity of his mistake, only to find that his chance at reconciliation is useless when she wants nothing to do with him upon his return. What comes out of these encounters are moments of pain, loss, anger and reflection - all of which mesh together in a brutally honest and harrowingly poetic conclusion. It is not only a novel about choice, but about morality - what love can do to our thoughts, how it shapes our rationalizations about ourselves, and what we can learn from these days and nights where we are left to our own devices, wondering about the what ifs.

<<<>>><<<>>><<<>>><<<>>><<<>>><<<>>><<<>>><<<>>><<<>>><<<>>><<<>>><<<>>>
The Leaving
by John McGlarry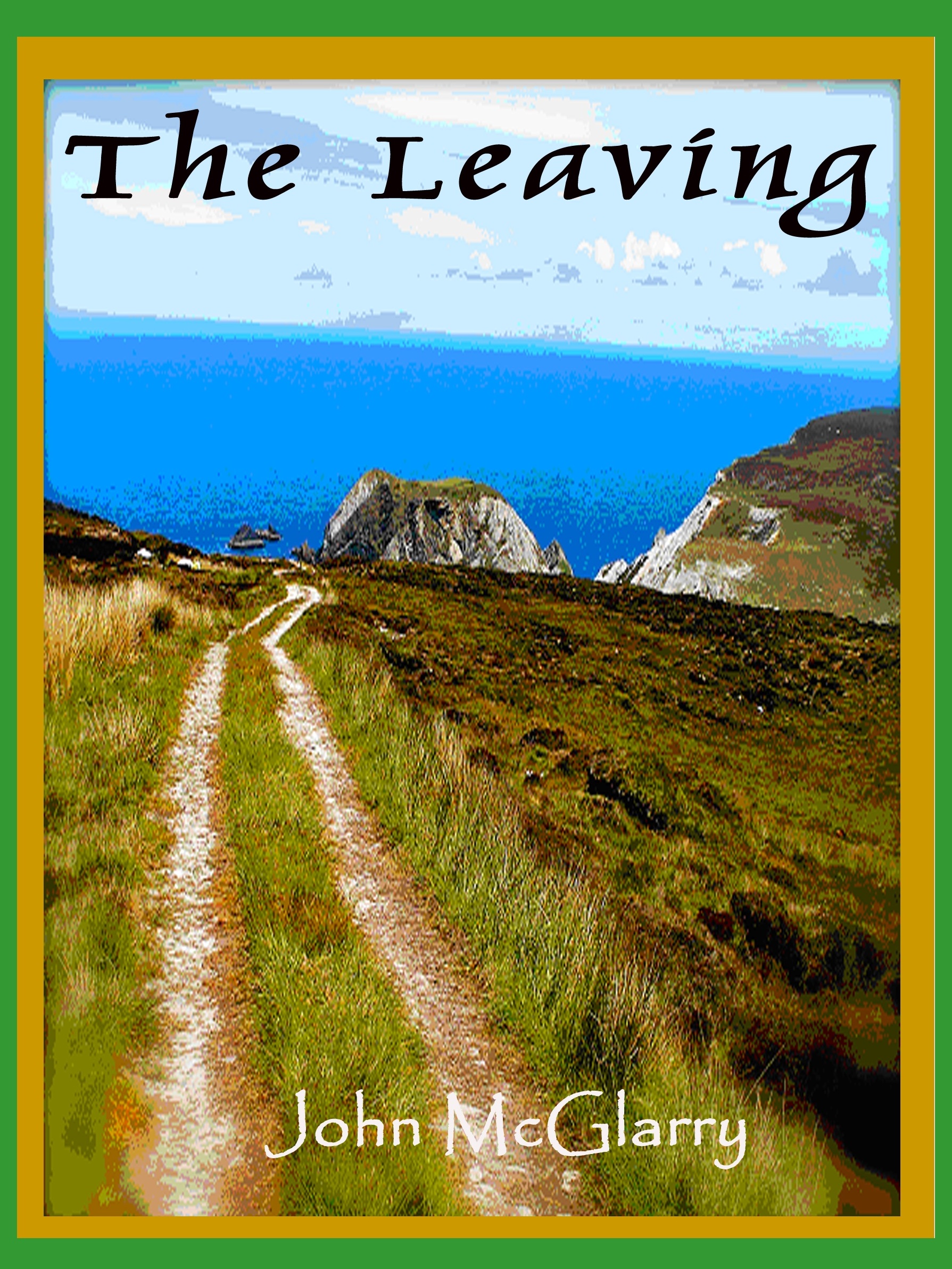 Price: $14.95

Liam McGinley leaves Donegal, Ireland in 1845 to join his family in New York City. It is a time of starvation and fever as he leaves his grandmother and everything he loves and heads for the ships along with thousands of other desperate people seeking relief. On the road, he encounters the full force of the many displaced people who are emaciated and clad in rags, heading for the holds of the lumber ships for the long voyage to America.
Liam was lucky. He had the help of his cousin, Patrick Gillispie, a New York City policeman and a very close friend of Liam's parents, who was able to secure special accommodations from the owner of an American ship which allows Liam to work in the ship's galley and sleep in the crew's quarters, instead of the disease ridden, crowded hold. This did not protect him from the sights and sounds of the hunger that was gripping all of Ireland as he traveled overland to the ship, nor from the storms and situations on the ship at sea. It especially did not protect him from the blue eyes of the most beautiful girl he had ever seen. He is thrown into a reality he never dreamed existed that will be a driving force for the remainder of his life.

<<<>>><<<>>><<<>>><<<>>><<<>>><<<>>><<<>>><<<>>><<<>>><<<>>><<<>>><<<>>>
Rustbelt Redemption
by David Coleman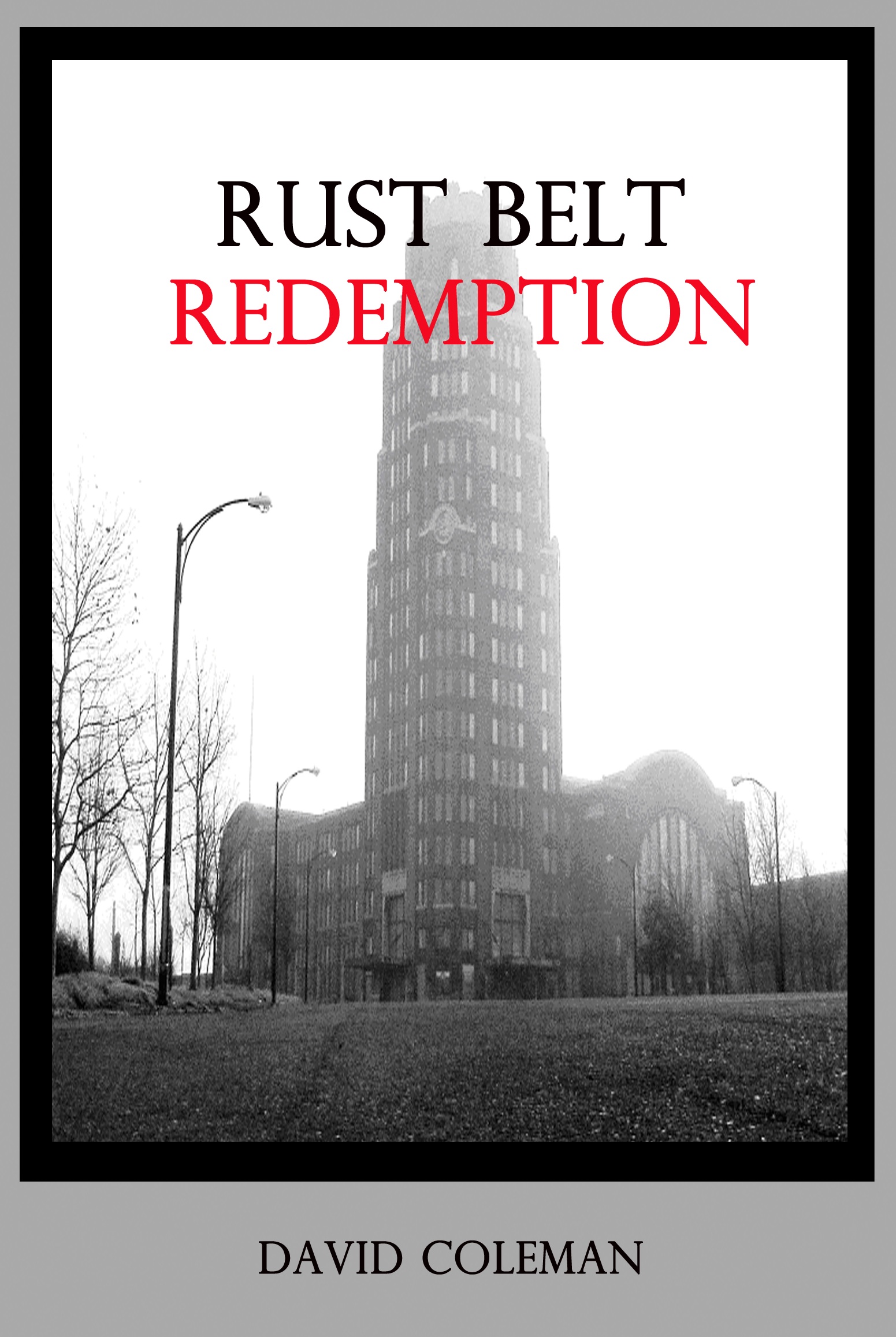 Price: $12.95
Two years ago Tom Donovan was a cop, working the rough and tumble streets of Buffalo's East side. One fateful night he was involved in the deaths of a Federal agent and an unarmed man.
Fast forward to the present; Donovan is now working as an operative for a private investigator. His latest assignment is to locate the wife of Gary Shields, a local real estate mogul. His investigation leads him to a seamy underside of Shields' business interests and he is forced to make a choice between doing his job and answering to his conscience.
Further complicating matters is Donovan being named in a wrongful death lawsuit by the family of the man whose shooting cost him his job two years before. Donovan's past collides with the present as he searches for absolution.

<<<>>><<<>>><<<>>><<<>>><<<>>><<<>>><<<>>><<<>>><<<>>><<<>>><<<>>><<<>>>

Shadow Boxing, A Tom Donovan Mystery
by David Coleman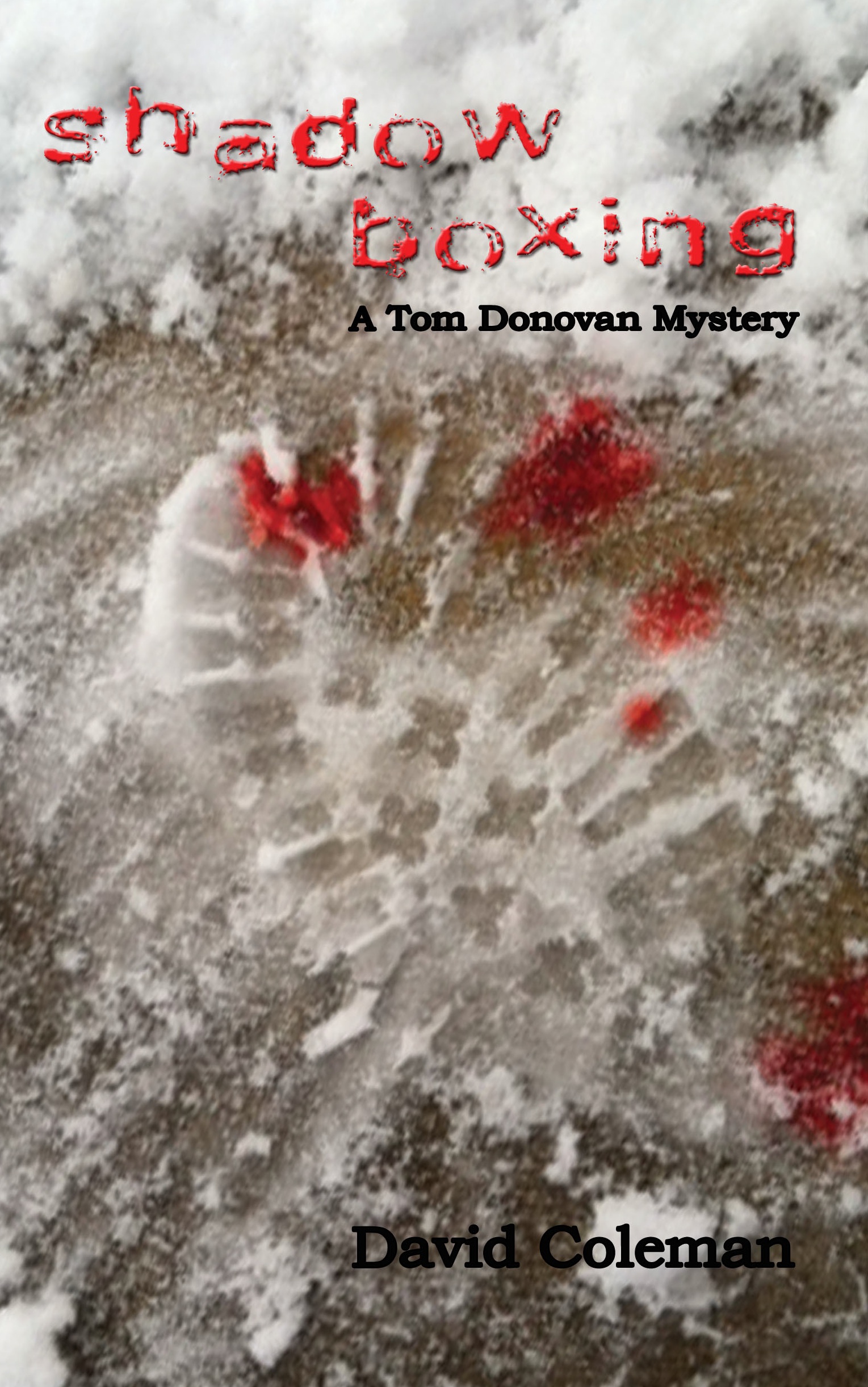 Price: $12.95
Buffalo New York
Ex cop Tom Donovan is struggling with the events of his recent past, both physically and mentally, when an event from twenty two years ago captures his attention. Hank "Lights Out" Loughran, Tom's trainer when he was an aspiring boxer, tells Tom that his father's death, declared an accident over twenty years ago, wasn't all that it appeared to be. Tom sets off on a private mission to uncover the truth. His investigation will have him come head to head with his paternal grandfather Hugh, the octogenarian bar owner, bookmaker and unofficial neighborhood boss, the FBI and members of the Irish American social club where Tom Sr. Was last seen alive. None of whom seem to want the truth to come out.
Just as he starts his inquiry a would-be drug kingpin wh
o Tom
crossed paths with reappears.
He has a score to settle before he can reestablish his business and Donovan
'
s name is on top of his list
<<<>>><<<>>><<<>>><<<>>><<<>>><<<>>><<<>>><<<>>><<<>>><<<>>><<<>>><<<>>>
Souvenir
by David Coleman
Price: $12.95
Carolyn Krupp already has her hands full as a single mother raising a special needs child. When her brother Mark is assaulted and left for dead at the edge of a park she asks her neighbor, ex cop turned PI Tom Donovan, to look into the matter as the police seem to already have made up their minds that Mark was in the wrong place at the wrong time and Karma caught up with him. After looking into it informally, Donovan and ex partner Sherry Palkowski stumble onto a possible connection to other assaults. Is someone going around Western New York meeting out punishment to a group of men accused of domestic violence?

Meanwhile in South Buffalo, Donovan's grandfather Hugh has passed away. The 'retired' bookmaker and union fixer has left his business to his long time Lieutenant Whitey Brennan. No sooner has Brennan taken over that a person from his past comes forward with a story that Brennan doesn't want to get out. He enlists Donovan's aid in a game of cat and mouse that reminds him that not everything in the past can stay buried.


<<<>>><<<>>><<<>>><<<>>><<<>>><<<>>><<<>>><<<>>><<<>>><<<>>><<<>>><<<>>>

A Fighter's Chance
by Gabriel Gonzalez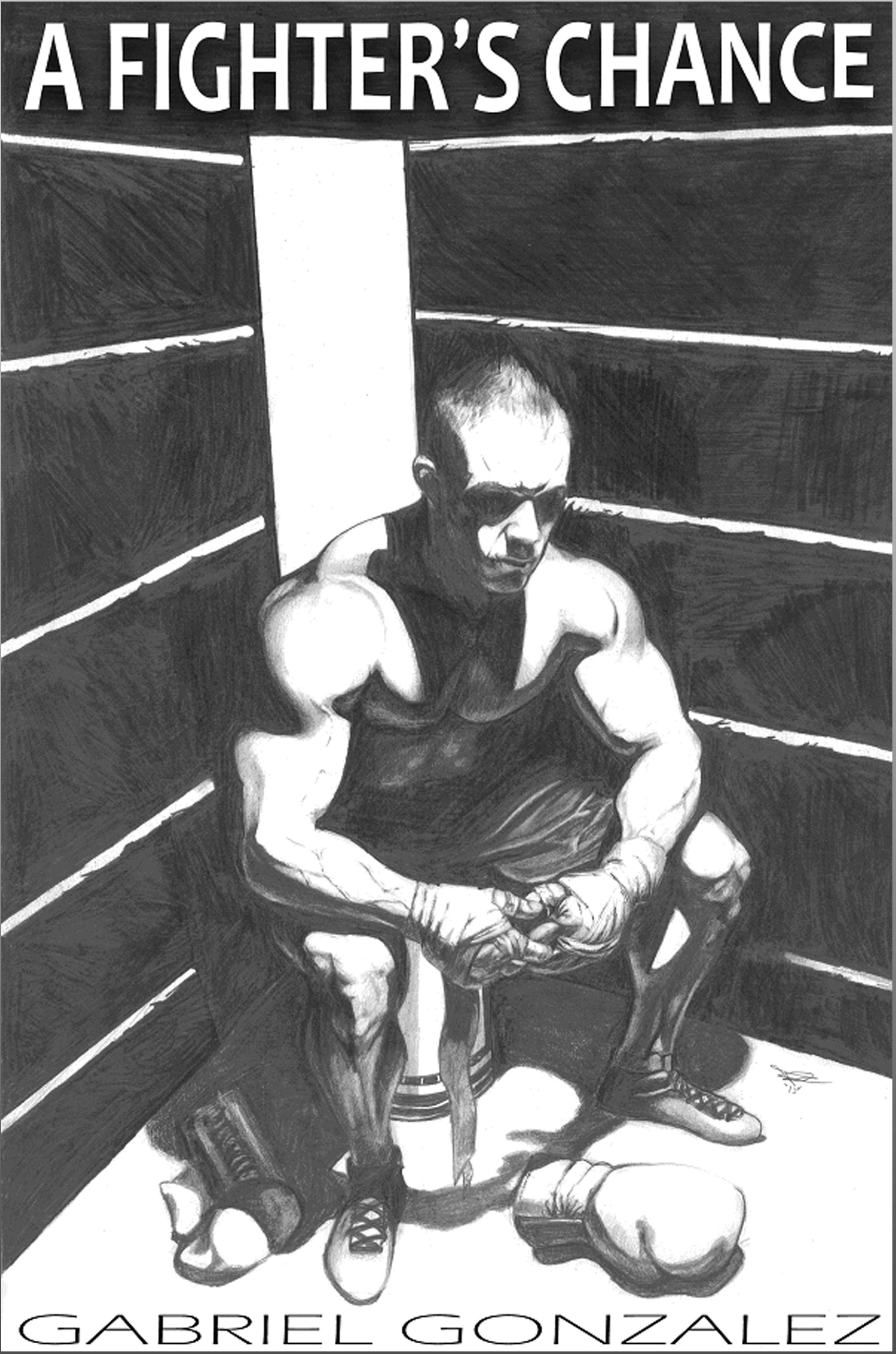 Price: $12.95
After being raised in the poor sectors of society for his entire life, Aiden Caliber has found the one escape in his life. Boxing. In a sport that demands dedication from the soul, and determination of the heart, Aiden fights to deal with the struggles of everyday life while attempting to accomplish the one dream he has had since he was a child, to become the champion of the world. With Coach Kay at his side Aiden's journey is challenged by his dark past, a political boxing world, and by trying to understand the one lesson that his Coach has been trying to teach to him since he was a boy. The road to the championship isn't just defined what is accomplished inside of the ring, but by what is overcome outside of it as well

<<<>>><<<>>><<<>>><<<>>><<<>>><<<>>><<<>>><<<>>><<<>>><<<>>><<<>>><<<>>>

The Plaza
by Guillermo Paxton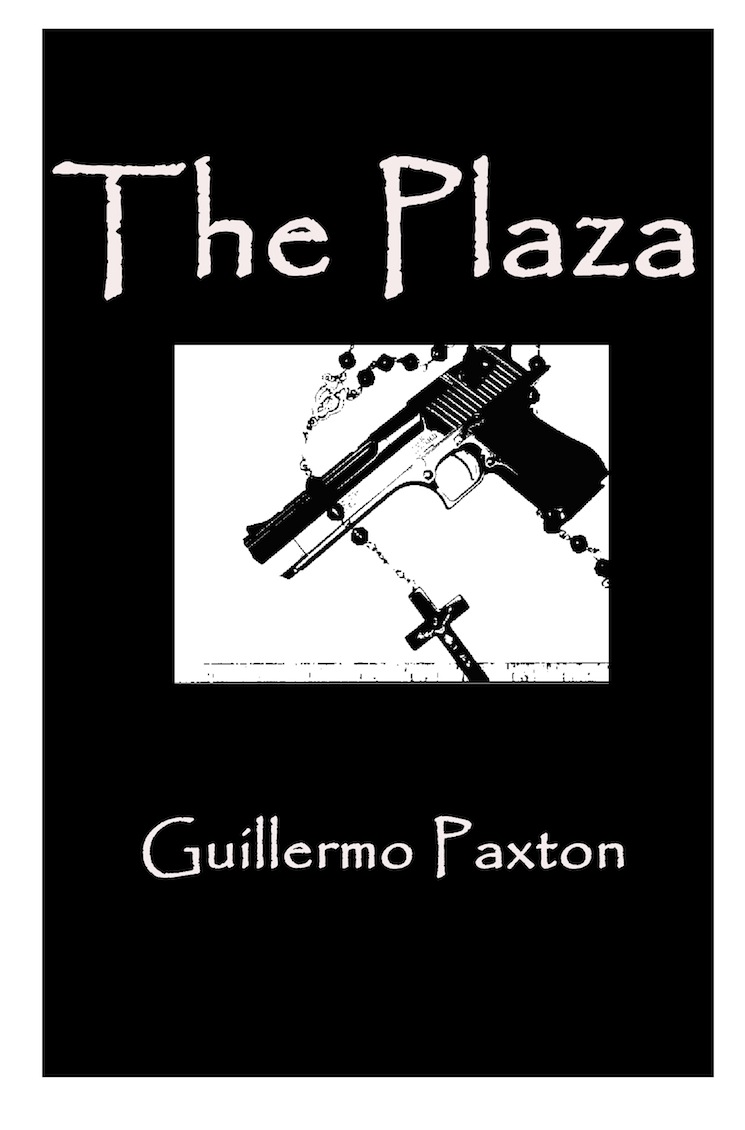 Price: $14.95

Imagine your town the battleground for drug cartels. Imagine police being killed on a daily basis, bands of teenagers working as paid assassins, extortionists hitting every business, no matter how small it was. Imagine every time you went out to a restaurant, cut your hair, or even went to the movies your life was in danger, be it robberies or public executions. Imagine just five homicides in a twenty-four hour period being considered a good day.

This is the description of what it is to live in Juarez, Mexico.
Saul Saavedra is a crime reporter for the Juarez daily newspaper. In just a year's time he saw his city change from a decent place to live and work to a crime-infested inferno. He reports the happenings in a city that is experiencing total social decay and writes against the government that at best does nothing about it. Two major drug cartels battle it out in Juarez and Saul soon finds himself in the crossfire between La Linea and the Sinaloa Cartel.
Based on true events in the city of Juarez, The Plaza is about the people, the government and the cartels that make up both the innocent victims and the criminals that are the pawns in the drug war of Mexico.
Click on the Link Below for Reviews

<<<>>><<<>>><<<>>><<<>>><<<>>><<<>>><<<>>><<<>>><<<>>><<<>>><<<>>><<<>>>
Flashes and Specks

by Mark Pogodzinski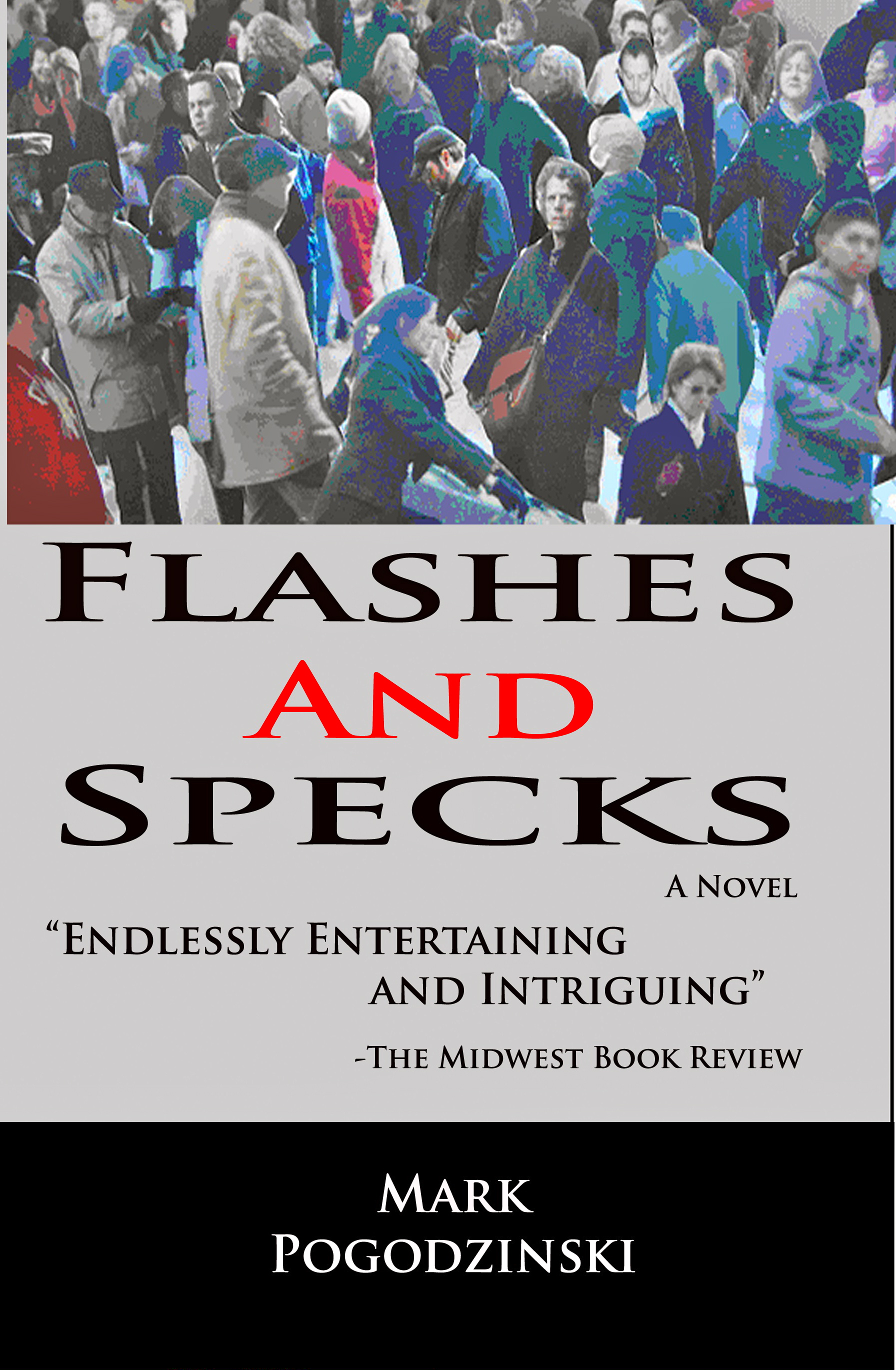 Price: $12.95
Math, Madness and The End of the World.
This is the story of Henry Kent, father, husband, teacher, and would be superhero. Henry's son is building a city out of milk cartons in the basement. Henry's wife has returned with a message from The Pastor, God is angry. Henry's friend knows the date of the end of the world. Henry's students are being tortured, but only the bullies. And then there's Henry, trying to hold it all together in the face of madness, torture and the end of the world.
"Evocative and compelling." - Trident Media Group
"This book will lure the reader in…" -Michele Tater, Review the Book
"Truly unique and intriguing book…" - April Sullivan, Reader Views
"Mesmerizing, unforgettable and totally unique…" -Bettie Corbin Tucker, IP Book Reviews
"Unique and very highly recommended…" -Micah Andrews, Mid-West Book Review
"Fast paced…Truly thought-provoking." - Kam Aures, Rebecca's Reads
5 Stars From Barnes and Noble
5 Stars From Amazon.com
Click on the Link Below for Reviews